Nicolas Maduro has blamed Columbia and the U.S state of Florida for yesterdays explosions at a military event at which the Venezuelan President was giving a speech.
The leftist successor of Hugo Chavez publicly claimed the two explosions, which are alleged to have injured seven National Guard soldiers, were "an assassination attempt" and part of a "right wing plot".
Maduro made the claims on public television following the event, which apparently saw drones rigged with explosives detonating near the stand upon which the President was standing.
Read more: Venezuelan leader threatens to jail Heinz "bourgeois parasites"
In his television address, he personally blames Columbian President Juan Manuel Santos of involvement in the plot in collusion with Venezuelan exiles in Florida, without presenting any evidence for the claim.
He also said several perpetrators have been rounded up, without elaborating further.
Columbia said there was "no basis" for the accusation, while a little-known organisation called the "National Movement of Soldiers in T-shirts" claimed responsibility.
On social media the group said they had planned to fly the drones at Maduro but they were shot down by the military, although they have not backed up their claim with evidence.
Further muddying the waters were statements made by fire-fighters on the scene, made on condition of anonymity, which point to the explosions being caused by a faulty gas tank in a near by apartment.
[contf]
[contfnew]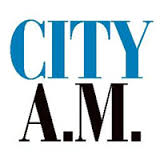 [contfnewc]
[contfnewc]