Britain would have run out of food by today if it had been forced to rely on home-grown produce from the start of the year, the National Farmers' Union has warned.
August 7 marks the "notional day" in which "the British larder would run bare", the union has claimed, citing Defra figures showing that 61 per cent of our food needs are met domestically.
NFU president Minette Batters said the threat of a no deal, combined with the impact of "unprecedented dry and hot weather" had put self-sufficiency in the spotlight.
"The UK farming sector has the potential to be one of the most impacted sectors from a bad Brexit – a free and frictionless free trade deal with the EU and access to a reliable and competent workforce for farm businesses is critical to the future of the sector," said Batters.
"And as we replace the EUs Common Agricultural Policy, we must keep a sharp focus on what productive, progressive and profitable farm businesses need from a domestic agricultural policy."
Batters urged the government to give its "unwavering support" to home grown food production "if we are to achieve this post-Brexit".
She added: "The statistics show a concerning long-term decline in the UKs self-sufficiency in food and there is a lot of potential for this to be reversed.
"And while we recognise the need for importing food which can only be produced in different climates, if we maximise on the food that we can produce well in the UK then that will deliver a whole host of economic, social and environmental benefits to the country."
Transport secretary Chris Grayling has previously suggested that the country might have to rely on more homegrown produce if the UK crashes out of the EU without a deal.
However he was mocked at the time for evoking the Second World War 'Dig for Victory' propaganda campaigns.
[contf]
[contfnew]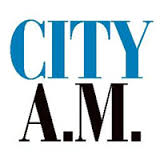 [contfnewc]
[contfnewc]