This month, Global Affairs Canada (GAC) made a measured appeal to Saudi Arabia. Expressing "grave concern" over the arrest of Samar Badawi (who joined her long-held brother Raif Badawi in prison), the tweet urged Saudi authorities to release Samar and all other peaceful human rights activists.
The Saudi reaction was greatly asymmetrical. Canadas plea was met by an ambassadorial recall, suspension of trade, an end of flights to and from Saudi Arabia, pulling Saudi students out of Canadian schools, and most recently, forcing Saudi patients receiving care in Canada to leave.
Saudi Arabias Foreign Ministry tweeted defiantly: "[We] will not accept any form of interfering in the internal affairs of the Kingdom."
The facade of Vision 2030
But rather than affirming Saudi Arabias sovereignty over its internal affairs, this overreaction has further confirmed that the "reforms" under Crown Prince Mohammed bin Salman (MBS) – packaged and sold as Vision 2030 – are nothing more than a facade, unable to face the slightest criticism.
One need only to look at the hypocrisy surrounding womens rights to see the hollow nature of reform. Despite the lifting of a driving ban on women on 24 June, Saudi authorities have imprisoned more than a dozen prominent womens rights activists since May. Meanwhile, women exercising their newfound freedom have faced sharp reprisals: Conservatives harassed 32-year-old Salma al-Sharif and set her car on fire.
Saudi Arabia desperately fears losing control of the 'reform' narrative it has worked to cultivate under MBS
Despite such happenings, headlines and hoardings (bought and paid for by Saudi Arabia and pro-Saudi organisations) extol MBS as a force for female liberation. "He is empowering Saudi Arabian women," an advert featured in The Guardian declared upon the monarchs visit to London in March.
In light of such PR stunts, Vision 2030 has amounted to a commercial product designed to woo Western audiences, as opposed to a set of genuine reforms.
Last weeks spat between Canada and Saudi Arabia has shed further light on this reality. The fact that the Saudi Foreign Ministry unleashed a tirade of tweets equating a simple message of solidarity with jailed activists to Canadian interference in internal Saudi affairs speaks volumes.
Liable to collapse
Saudi Arabia desperately fears losing control of the "reform" narrative it has worked to cultivate under MBS. The GAC statement represented a rebuke of the positive press the Gulf state has enjoyed over the past several months, and beyond that, the first criticism of the countrys human rights record from a major western government since MBS was appointed crown prince.
The kingdoms PR scheme reveals that its so-called reform programme is nothing more than a sham. This is further evidenced by the Saudi governments response to its Canadian counterpart. Vision 2030 lies on a fragile foundation and is liable to collapse.

People stand next to a Vision 2030 pavilion in Dubai on 8 October 2017 (AFP)
Imagine the possibility of a domino effect: Other nations in the West could join Canadas call and press the crown prince to follow through on the changes that he purports to be implementing. MBS would be forced to match actions with words, instead of using "reform" as a tool to cement his power at home and win favour abroad. Place yourself in the mind of the soon-to-be king, and these fears become veritable.
But Saudi Arabia greatly overstepped in spiting Canada. Besides the diplomatic row, a pro-Saudi Twitter account published thinly-veiled threats invoking imagery reminiscent of one of the worst terrorist attacks in history.
In a graphic posted on 6 August, a rogue Air Canada aircraft is seen against the backdrop of the Toronto skyline, on course to collide with the CN Tower. Such would be the outcome of "sticking ones nose where it doesnt belong", in reference to the GAC tweet.
Trolling on Twitter
Infographic KSA, the account that posted this graphic, was suspended from Twitter shortly thereafter. The episode was hardly a boon for PR efforts aimed at dispelling unfavourable attitudes towards Saudi Arabia in the West.
Nevertheless, Saudi-linked accounts continued trolling on Twitter. Dozens of accounts – most featuring majestic images of MBS as profile pictures – tweeted the same message condemning the "cultural genocide" of indigenous people and voicing support for Quebecois separatism.
In Saudi Arabia we feel worried about Canada committing cultural genocide against Indigenous people. We also support the right of Quebec to become an independent nation.

— مُحسن (@mohsenation1) August 5, 2018
In Saudi Arabia we feel worried about Canada committing cultural genocide against Indigenous people. We also support the right of Quebec to become an independent nation.
بعد اذنك يالامير

— al hethail ms (@AlhethailMs) August 5, 2018
The troubling "whataboutism" peddled by the kingdoms electronic foot soldiers betrays an attempt to drive attention away from the reality the GAC exposed regarding Vision 2030.
Canada is not the first country to face the fiery (and often sophomoric) wrath of the crown prince for pursuing a foreign policy at odds with that of Saudi Arabia. Take, for instance, the ongoing blockade of Qatar.
In June 2017, Saudi Arabia officially broke ties with its Gulf neighbour, dubiously accusing the latter of funding terrorist groups and harbouring close ties with Iran. As with Canada, Saudi Arabia has gone above and beyond in its rift with Qatar. In June, plans to dig a canal on the border with Qatar were solidified. If realised, this project would transform the diplomatically isolated Gulf state into an island.
International pressure
These over-the-top responses to Qatar and now Canada warrant a conversation on how MBS is leading his countrys domestic and foreign affairs off a cliff.
One is tempted to draw connections between the aggrandisement of the crown prince and Saudi Arabias irrational behaviour on the world stage. MBS is marketed as the force behind Vision 2030. To point to the ongoing crackdown on human rights activists is to suggest that he has not, in fact, brought change to Saudi Arabia – not just a reproach of Vision 2030, but a direct jab at the man behind it.
READ MORE►
Those truly committed to the struggle for human and womens rights in the Gulf should support Ottawa as it deals with Riyadhs aggression. Concerned citizens in the West ought to push their politicians and governments to stand with Canada and join in condemning MBSs false reforms.
Without such pressure, the UK, France, and others are likely to succumb and encourage their long-standing ally to capitulate to the will of a megalomaniac monarch.
– Sarah Al-Otaibi is a womens rights activist based in London. Her insights on female empowerment in Saudi Arabia have been published by Womens March Global.
The views expressed in this article belong to the author and do not necessarily reflect the editorial policy of Middle East Eye.
Photo: Saudi Crown Prince Mohammed bin Salman attends a meeting in Mecca on 11 June 2018 (Bandar al-Jaloud/Saudi Royal Palace/AFP)
[contf]
[contfnew]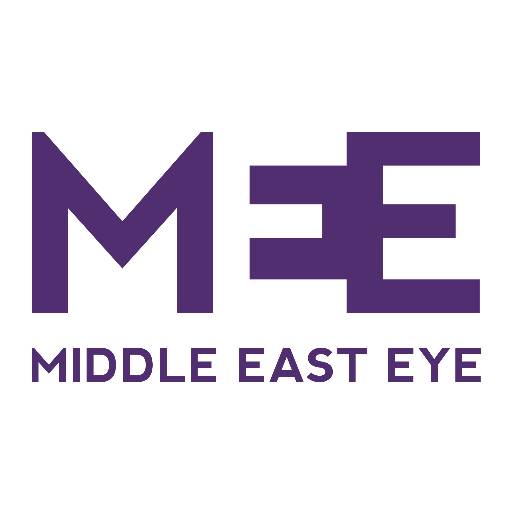 [contfnewc]
[contfnewc]