OPEC's oil production increased as Iran's declined in July (Reuters/file photo)
Iran told OPEC on Sunday that no member country should be allowed to take over another member's share of oil exports, expressing Tehran's concern about Saudi Arabia's offer to pump more oil amid US sanctions on Iranian oil sales.
In a meeting with OPEC Secretary-General Mohammad Barkindo, a senior Iranian diplomat urged him to keep the group out of politics, Reuters reported.
"No country is allowed to take over the share of other members for production and exports of oil under any circumstance, and the OPEC Ministerial Conference has not issued any licence for such actions," Iran's oil ministry news agency SHANA quoted Kazem Gharibabadi, permanent envoy to Vienna-based international organisations, as saying.
In May, US President Donald Trump pulled out of an international nuclear deal with Iran, OPECs third-biggest producer, and announced the sanctions. Washington is pushing allies to cut imports of Iranian oil to zero and will impose a new round of sanctions on Iranian oil sales in November.
The Iran oil curbs will hurt the market more than you think, says @JLeeEnergy https://t.co/du93HBjWVQ #OOTT pic.twitter.com/P8yzfX2kIg

— Stuart Wallace (@StuartLWallace) August 12, 2018
According to OPECs latest monthly report on 13 August, oil production in Iran was about 3.737 million barrels per day (bpd) in July, declining 56,300 bpd from 3.793 million bpd in June, based on secondary sources, Albawaba Business reported.
Still, Bloomberg reported that OPECs output increased in July, averaging 32.32 million bpd, up by 41,000 bpd from June, in spite of sliding output in Iran, Libya and Saudi Arabia.
Trump has called on OPEC to pump more oil to bring down prices. Energy ministers of Saudi Arabia, a US ally, and Russia said in May they were prepared to ease output cuts to calm consumer worries about supply.
"Iran believes that OPEC should strongly support its members at this stage and stop the plots of countries trying to politicise this organisation," Gharibabadi said.
Iran plans send its oil minister, Bijan Zanganeh, to a September meeting of the monitoring committee overseeing OPEC's supply accord with Russia and other allies, in another bid to preserve the sanctions-hit country's crude market share, S&P Platts reported.
Regional rivals Saudi Arabia and Iran are involved in proxy wars, including in Yemen and Syria.
BIG STORY: #India, the second biggest crude customer for #Iran, may cut its imports from the Islamic republic by 50% to secure a waiver from the U.S. to continue with shipments — #OOTT #OPEC #oil https://t.co/SJlf5h9D9L

— Javier Blas (@JavierBlas) August 14, 2018
Last month, Zanganeh told his Saudi counterpart that the OPEC supply pact does not give member countries the right to increase oil production beyond their targets, Reuters reported.
Iran and other signatories of the nuclear deal, including Britain, France, Germany, Russia and China, have been working to find a way to salvage the agreement in spite of US pressures.
Iran has set a series of conditions for European powers if they want Tehran to stay in the nuclear deal, including steps by European banks to safeguard trade with Tehran and guaranteeing Iranian oil sales.
Iran's vice president said on Sunday the government was seeking solutions to sell oil and transfer its revenues amid the fresh US sanctions.
In August, Washington imposed sanctions on acquisition of US dollars by Iran, and its trade in gold and precious metals. Washington will on 4 November reimpose sanctions on Iran's oil exports and banking sector.
READ MORE ►
"We are hopeful that the European countries can meet their commitments, but even if they cannot, we are seeking solutions to sell our oil and transfer its revenue," Eshaq Jahangiri was quoted as saying by the state news agency IRNA.
In similar remarks, Irans foreign minister praised the European signatories for their efforts to salvage the deal, especially for the EU's so-called blocking statute that aims to mitigate the impact of US sanctions for European businesses.
Still, Mohammad Javad Zarif said such measures have not been enough.
"The European have so far expressed their stance, but have failed to present an action plan … We believe Europe is not ready yet to pay a price," Zarif was quoted as saying by the Young Journalists Club website.
Zarif also tweeted on Sunday that the formation of a new Iran "Action Group" in the US State Department to coordinate Trump's pressure campaign against Iran was aimed at overthrowing the Islamic Republic, but that it would fail.
[contf]
[contfnew]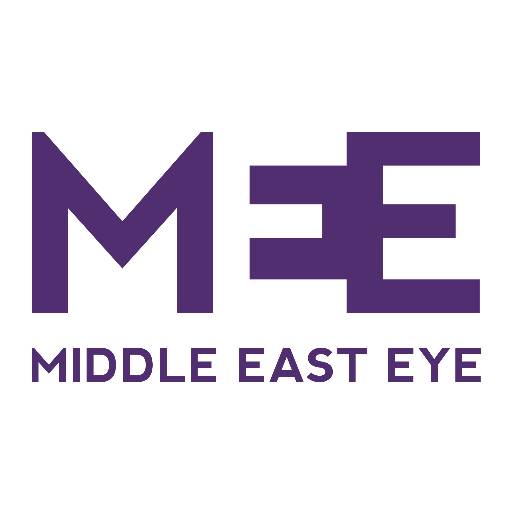 [contfnewc]
[contfnewc]