We are out of the cold December of 2018, and have now entered the, well, even colder January of 2019.
Last year was a momentous one for the marketing industry – there was the fall and rise again of adland stalwart Martin Sorrell; the European Unions General Data Protection Regulation (GDPR) finally came into force; and social media influencers continued to cement themselves as an integral (if controversial) part of the advertising landscape.
But what about the year ahead? To find out what trends to look out for, I asked the experts for their big predictions for 2019.
The B-word
Sorry, I couldnt go one whole article without mentioning the impact of Brexit, so lets get it out of the way early. Marketing will obviously be strongly affected by the UKs departure from the EU in three months time, just like many other sectors – perhaps more so. If the post-Brexit climate has a negative impact on UK businesses, it is likely that advertising budgets will be among the first to be cut.
"If there is pain in the economy, our sector will feel it," warns Marc Nohr, chief executive at Fold7.
"But the advertising business has proven itself able to adjust over the years – either to external macro-economic shocks or to technological disruption. Sometimes those drivers of change can have brutal effects, but pressure can also lead to lateral and creative solutions.
"And we are nothing if not an entrepreneurial problem-solving bunch."
The year of long-form content
Rebecca Sykes, chief executive of MOFILM, predicts that marketers will switch to making long-form content that's more engaging, rather than short, disposable content that only lasts a few minutes.
"In 2019 this bubble is going to burst. Because while short form snackable content certainly has a role, brands are struggling to entertain, inspire and inform their audiences within such restrictive parameters," she says.
"Weve already seen brands investing in long-form this year. Adidas have been building brand loyalty with their long-term Tango Squad series, referring to it as their lean backwards activity aimed at getting deeper engagement with football fans. Meanwhile, clothing brand Patagonia continue to engage their community through an impressive anthology of inspirational documentaries ranging from 2 to 40 minutes."
False advertising
As more marketing budgets flow towards digital and away from broadcast, the industry will continue to be vexed by online ad fraud – where the number of advertisement clicks and impressions is artificially inflated in order to generate more revenue.
A study by Adobe estimated that around 28 per cent of internet traffic comes from bots and other "non-human" sources – this means that nearly 30 per cent of an ads audience will never even consider buying the product.
"This figure will increase next year, as more connected devices are added," warns Angus McLean, senior partner at Ebiquity.
"Large advertisers employing ad fraud and brand safety tools by default will multiply — but small and medium-sized enterprises may be unwitting victims."
He adds that the industry will start to move towards more stringent benchmarks, such as the Internet Advertising Bureaus Gold Standard.
"We should not be lulled into false sense of security, though. Ad fraud will not go away. It will become more sophisticated and harder to detect. Large sums to be made and the low risk of getting caught will continue to be a carrot to digital wrongdoers."
In-house versus agency
A major trend last year was for businesses to start keeping their marketing in-house, rather than outsourcing it to agencies. But Mike Teasdale, founder and planning director at Harvest Digital, doesnt expect this to remain the case in 2019.
"In reality, agencies will either be retained, or simply used in a more strategic way to fill in the gaps around an in-house team," he says.
"This is because hoping to hire one or two people to replace an agency underestimates the complexity of digital marketing. Typically, a campaign would be touched by planners, copywriters, designers, data scientists, user experience specialists and optimisation managers."
Teasdale adds that there is greater competition for talented digital marketers, especially outside of London.
"All of this heightens the chances of costly inefficiencies which, given that agency fees are relatively small in comparison with overall spend on digital media, can easily outstrip any potential savings."
#MeToo marketing
In December, the UKs advertising watchdog announced new rules to crack down on the sexist gender stereotyping in ads. This and other factors, such as the ongoing #MeToo movement, will compel brands to take the portrayal of women in advertising much more seriously this year.
"There are still many people in the marketing industry who dont realise that there is a problem," writes Duncan Southgate, global media brand director at Kantars Insights Division, in the companys media predictions report.
"But in 2019, evidence will continue to emerge showing that gender targeting is not sufficiently progressive. Women cannot relate to many of the ads they see, and progressive male role models are also a rare sight."
To fix this, Southgate predicts that marketers will proactively address their biases by examining case studies, testing content against gender equality metrics, and applying more checks and balances to ad campaigns.
"It may not be until 2020 before we see many advertisers making progressive targeting seem like second nature. The ones who will get there first will be marketers who establish progressiveness measurement systems to benchmark themselves and drive institutional change, like Diageo and Unilever. Gender targeting is obviously just one aspect; other factors such as race, sexual orientation and age are also vital considerations."
What did I miss?
These are just some of the challenges facing marketing this year. There is also the EUs ePrivacy Directive (effectively an even stricter form of GDPR) due to come into force this year or next. And Facebook and Google need to watch out for Amazon, which is expected to disrupt the online ad publishing model.
Then theres the rise of artificial intelligence and machine learning, which will enable marketers to target consumers with highly personalised advertising – this would be very impressive if it wasnt also a bit creepy.
And this will all take place against the backdrop of political upheaval, a protracted international trade war, and a potential economic downturn.
Marketers may therefore have their work cut out for them convincing us consumers to part with our hard-earned cash in such turbulent times.
[contf]
[contfnew]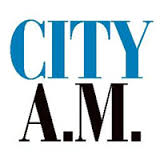 [contfnewc]
[contfnewc]