One of eight siblings brought up in the rural, mountainous district of Dhankuta, Limbu was the only member of her family to finish secondary school. Yet her thirst for learning was cut short as she was unable to afford further education.Her options appeared limited to getting married, like her two sisters, or following her five brothers into agriculture and truck driving. Neither route appealed to her.It was then that Limbu heard about Vertical University, a crowdfunded education project set up in 2015 to equip people like her with the skills to conserve the natural habitat and native species of eastern Nepal.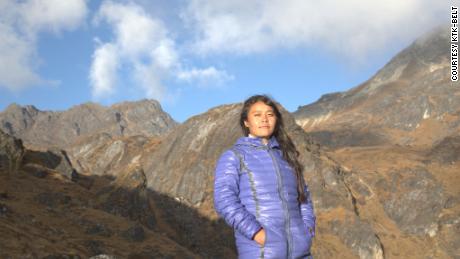 The initiative was looking for "youth fellows" to help lead the project. Limbu, aged 21 at the time, applied. Her determination was clear from the moment she met Priyanka Bista, co-founder of KTK-Belt, the non-profit that runs Vertical University. During an interview, Bista asked her what she wanted to learn. "AutoCAD," Limbu replied — referring to the computer-aided design software."I was amazed that this girl from the village had the kind of ambition to learn about computers," Bista says.Just two years on, Limbu leads video production for the project, has cataloged hundreds of plant species using a GIS mapping software, learned to speak English, and secured a scholarship to complete a university degree."Now I am independent, I am self-confident, I am hard-working," Limbu says defiantly.
Breaking societal barriers
School attendance in rural Nepal is lower than in cities. Just 61% of children born in the countryside have attended secondary school compared to 71% of urban children, according to 2016 survey data from Nepal's Ministry of Health. Rajeev Goyal, who founded KTK-Belt with Bista, says such statistics are the result of an education system that offers little practical agricultural learning — despite rural families making up 81% of the population.However, Dr Hari Lamsal, a government spokesperson on education and joint secretary at Nepal's Ministry of Science and Technology, told CNN in an email that the country aims to provide education that is both practical and relevant for all students. There are examples of successful schools in both urban and rural Nepal, he added.Through Vertical University, Goyal hopes to encourage more rural students to stay in school by introducing a type of informal, outdoor education that will develop skills they can apply to their everyday circumstances.In Nepal, there are six different climatic zones, for which Vertical University plans to have a corresponding campus. These will stretch from wetlands just 67m (220ft) above sea level to a facility at 15,091ft, in the shadow of Kanchenjunga, the world's third highest peak. So far, the KTK-Belt team has completed the Tamur campus in the village of Kurule-Tenupa (which focuses on the tropical and subtropical zone between 980ft to 5,250ft above sea level), and is currently raising money to build an ornithology campus in the Koshi Tappu wildlife reserve (220ft above sea level). By 2021, the aim is to have completed all six campuses. The project also works with various state schools located in the tropical foothills of Yangshila, conducting lessons outdoors a day a week on subjects such as the water cycle and plant taxonomy. Schools in Singapore, England, New Zealand and Canada have trialed similar outdoor learning initiatives, with some success. Hartley Banack, a lecturer in outdoor learning at the University of British Columbia, Canada, explains that the method can help improve the health and well-being of students, while making the learning process more memorable, and — most importantly — connecting children with their surrounding environment.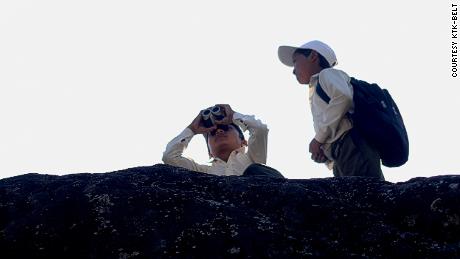 Environment under threat
In Nepal, understanding the landscape is vital.Natural resources are the basis of almost 90% of the population's livelihoods and represent 40% of GDP, according to the United Nations Development Program (UNDP). But the UNDP also suggests that unsustainable development is endangering these resources.Due to building and road construction, Nepal lost 24.5% of its forest cover — around 1.2 million hectares — between 1990 and 2005, according to data gathered by Mongabay, an environmental science and conservation news service. The harm is not only physical — indigenous knowledge on plants and species that has been passed down through generations is also in danger. Vertical University aims to preserve this expertise by employing local farmers, herders and fishermen as teachers.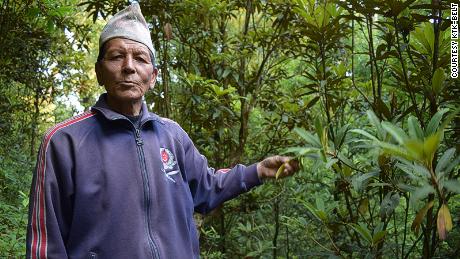 Eighty-six-percent of Vertical University's staff belong to indigenous minorities and work in the villages they are from, according to KTK Belt's latest annual report in 2016."These local people may lack formal education, but they have deep, inter-generational knowledge about their landscapes," says Goyal. Through Vertical University they are able to share this wisdom. Now, "kids who love their own landscape, who love trees, who love birds, are starting to think twice about development," says Bista.Take Limbu, for example. "I grew up playing in the forest, listening to the sounds of birds and the river, watching varieties of natural flowers and colors," she says. But while at school, there was no interaction between students and the environment."Even though we were surrounded by nature, we didn't know the importance of it," she says.Thanks to the opportunity to study, that has all begun to change.
Original Article
[contf]
[contfnew]

[contfnewc]
[contfnewc]