Investors in Lloyds bank at the time of its merger with HBOS did not need to be told about emergency funding provided by the Bank of England (BoE), former Lloyds chairman Sir Victor Blank today told the High Court.
Blank was giving evidence at a £550m legal case brought by shareholders who allege they were not adequately informed of the risks surrounding the deal, which later proved to be disastrous for the bank.
The former chairman led the board which recommended shareholders vote in favour of the Lloyds HBOS deal in 2008.
Read more: UK's top accounting watchdog wants more powers following KPMG-HBOS probe
Details were provided in a shareholder circular of government funding. Multiple British banks received government assistance at the time as the turmoil of the global financial crisis reached its height, threatening the collapse of the financial system. The circular did not include specific reference to the emergency liquidity assistance (ELA) provided by the BoE to keep HBOS afloat.
"I don't believe that any specific additional reference was needed in the circular," Blank said.
Blank added he did not accept a suggestion by the claimants' barrister that the emergency funding fell under requirements to "disclose material contracts" in the document.
"I don't accept your comment that it was a special contract, a material contract not in the ordinary course of business," Blank told the court.
Read more: Ex-Lloyds head knew HBOS could be nationalised, denies government pressure
The court has already heard weeks of evidence, some of which has been highly technical, with detailed questions on figures from a decade ago.
Under questioning from the claimants' barrister on some of the financial details of the Lloyds HBOS deal, Blank today said: "I'm probably rather thick, but I can't take all this in quite as speedily as you wish."
The case continues.
Separately, Lloyds settled a dispute with Paul and Nikki Turner over compensation for victims of a fraud at HBOS's Reading branch which resulted in the loss of millions of pounds by small business owners in the run-up to the financial crisis.
The size of the settlement was not disclosed. In a statement, the Turners said: "We are relieved and delighted that, after nearly 14 years, we have been able to agree a settlement with the bank that enables us get on with our lives."
The Turners have been prominent advocates of small businesses affected by the crimes, which saw two former HBOS bankers convicted of fraud.
In a statement, the bank said: "Lloyds Banking Group is sorry for the significant personal distress the Turners have suffered and acknowledges their vital role, over more than a decade, campaigning tirelessly for justice for all the victims of the criminal conduct at HBOS Reading Impaired Assets Office."
Read more: Government did not force Lloyds to buy HBOS, ex-finance boss tells court
[contf] [contfnew]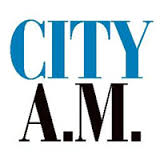 [contfnewc] [contfnewc]