Donald Trump has hit out at Theresa May after she said it was wrong of him to re-tweet the far-right group Britain First.
In a tweet, the US President said May should focus on the "destructive Radical Islamic Terrorism" within the UK rather than his activities on Twitter.
.@Theresa_May, don't focus on me, focus on the destructive Radical Islamic Terrorism that is taking place within the United Kingdom. We are doing just fine!

— Donald J. Trump (@realDonaldTrump) November 30, 2017
Trump triggered a diplomatic incident yesterday after he re-tweeted a video from Jayda Fransen, deputy leader of Britain First, who has been charged with "threatening, abusive or insulting words or behaviour" for speeches made at a rally in Belfast.
Read more: Carney praises efforts to reduce misconduct in financial markets
There are growing calls from UK politicians for his state visit to be cancelled, but the government has said the relationship with the US is "vital".
Speaking in the House of Commons today, Amber Rudd said: "We have been clear, President Donald Trump was wrong to re-tweet videos posted by far-right group Britain First.
"When we look at the wider picture, the relationship between the UK and America, then I know how valuable the friendship is between our two nations. And as Home Secretary, I can tell the House that the importance of the relationship between our countries, the unparalleled sharing of intelligence between our countries is vital. It has undoubtedly saved British lives, that is the bigger picture here and I would urge people to remember that."
Read more: Trump u-turns on Russia meddling: "I believe our intelligence agencies"
Vince Cable, leader of the Liberal Democrat, described Trump's most recent intervention as an "insult" and said the visit must be ditched.
"She must end humiliating dependence of Brexit Britain on goodwill of evil racist," he tweeted.
Delighted to be speaking at #GiantHealthcareEvent on healthcare tech this morning. Important to support health innovations.

— Vince Cable (@vincecable) November 30, 2017
Today, London mayor Sadiq Khan also spoke out about the tweets, saying: "Many Brits who love America and Americans will see this as a betrayal of the special relationship between our two countries. It beggars belief that the President of our closest ally doesn't see that his support of this extremist group actively undermines the values of tolerance and diversity that makes Britain so great."
He said the incident showed it was clear that Trump should not be welcomed on a state visit to the UK.
President Trump has used Twitter to promote a vile, extremist group that exists solely to sow division and hatred in our country. It's increasingly clear that any official visit from President Trump to Britain would not be welcomed. pic.twitter.com/oZ1Kt0JCfY

— Sadiq Khan (@SadiqKhan) November 30, 2017
[contf] [contfnew]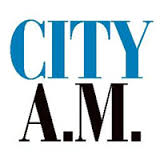 [contfnewc] [contfnewc]