Ireland's foreign minister and freshly appointed deputy prime minister has said the UK must assure that there will be no regulatory divergence between Northern Ireland and the Republic before post-Brexit trade talks proceed.
Simon Coveney said the UK would be asking the Republic to take a "leap in the dark" over its future and that it must "give reassurance that there will not be regulatory divergence between the two jurisdictions on the island of Ireland".
The issue of the Irish border is one of the most crucial problems to be resolved ahead of a summit in Brussels from 14 December.
Read more: The pound has hit a two-month high on Brexit bill reports
"What the British government has been asking of the Irish government is just: 'Trust us, we'll solve these issues with a broad, bold trade agreement.' And that may not be possible, we don't know," Coveney told the BBC.
"We can't be asked here to leap into the dark by opening up phase two discussions in the hope these issues may be resolved."
He added: "What we are looking for, and I hope what we will manage to achieve and negotiate with the British negotiating team between now and 14 December, is an agreed wording whereby we can agree the parameters within which we can find a solution that prevents the re-emergence of a border on the island of Ireland, and all of the negative consequences that flow from that."
Over the weekend, trade secretary Liam Fox suggested there could be no decision on what the Irish border will look like after Brexit until there is a final deal between the UK and Europe.
Ireland has promised to "play tough" on its threats to veto trade talks unless it was offered guarantees that there would not be a hard border.
Read more: DEBATE: Is staying in the Customs Union the answer to the Ireland question?
[contf] [contfnew]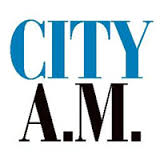 [contfnewc] [contfnewc]