Less than a week after her engagement to Britain's Prince Harry was announced, the American actor Meghan Markle got her first taste of the "walkabout" on Friday, in near-freezing temperatures in the English city of Nottingham.Markle had declared in a TV interview on Monday that she was keen to get her "boots on the ground" in Britain — and she got her wish on Friday, emerging from a limousine with Harry for their first official royal event together.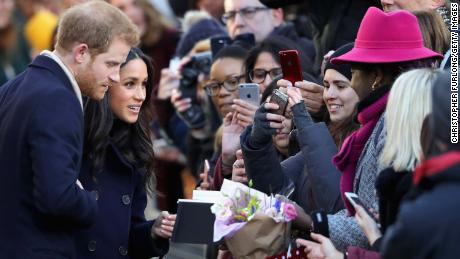 It will be the first of many such engagements that Markle will undertake: On Friday she carried out her duties with enthusiasm, gripping the hands of cheering crowds as they lined the short route. Everything went to plan — there were no awkward encounters, the snow that has buffeted some parts of the UK this week held off, and Markle seemed to be at ease with the flag-waving and camera-wielding residents of Nottingham who had gathered since early in the day to secure the best spots.Markle started off at Harry's side and offered a reassuring hand on his back, but a few minutes later she moved off on her own to meet the crowds further down the street, taking flowers and confidently greeting overjoyed fans.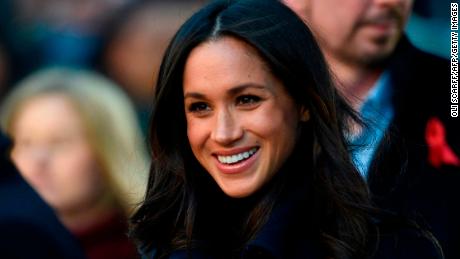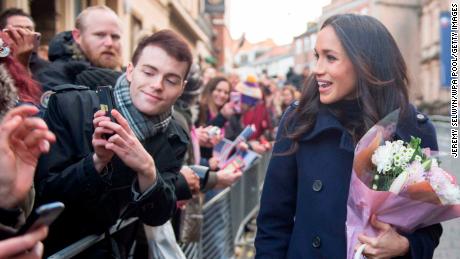 One woman proudly showed off a picture she'd managed to snap of Harry as he leaned in to shake her hand. "This is my hand and Prince Harry with his tongue out at me, which I think is a pretty cool photo. I was shocked I didn't expect him to shake my hand," the woman excitedly told CNN.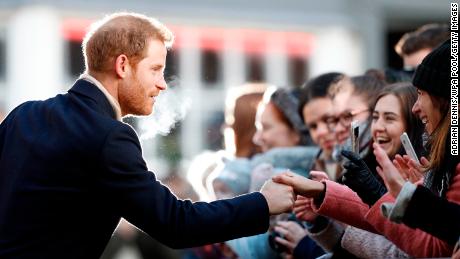 Libby Morton, a university student from Minnesota currently studying in the UK, said she turned out on Friday because Americans "absolutely adore the royal family." "It's absolutely amazing to be here while its happening. I'm going to be here for the royal wedding, for the royal baby and its kind of a dream come true," she added.Related: Markle intends to become UK citizen after marriage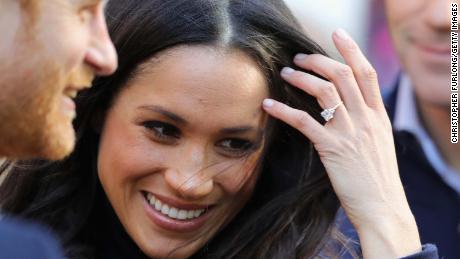 Prince Harry was keen to introduce his bride-to-be to "a community that has become very special to him," according to a tweet from Kensington Palace on Tuesday. Harry has spent a significant amount of time in the city both publicly and privately since he first met with young people there in 2013 when he was exploring issues around youth violence. The couple visited a charity fair organized by the HIV/AIDS charity the Terrence Higgins Trust, marking World AIDS Day.Just before the couple entered the Nottingham Contemporary gallery for the fair, Harry recognized local royal superfan, 81-year-old Irene Hardman, who has met the Prince several times on previous visits to the city. The pair laughed for several moments before Hardman handed Harry a gift bag containing fridge magnets and other goodies, according to Britain's Press Association.Hardman described the meeting to PA as "very emotional" shortly afterwards. "I cried — she's wonderful, and it's fantastic. They're so genuine."The newly-engaged couple were then due to head to a local school to meet with staff and mentors involved in the Full Effect program, which works to prevent young people from the community turning towards violence. Harry established Full Effect through The Royal Foundation in 2014.
Original Article
[contf] [contfnew]
[contfnewc] [contfnewc]