The head of the UK's Social Mobility Commission, Alan Milburn, has stood down, saying the government is not committed to promoting equality and has become preoccupied by Brexit.
All four of members of the board of the commission have decided to stand down, including former Conservative cabinet minister Baroness Shephard.
Milburn said this morning that the government was too preoccupied with Brexit to bring forward policies on social change.
Read more: Unicredit boss brands Brexit "much ado about nothing"
In a resignation letter, Milburn said: "For almost a decade, I have been proud to serve under Labour, coalition and Conservative governments in various social mobility roles.
"I remain deeply committed to the issue, but I have little hope of the current government making the progress I believe is necessary to bring about a fairer Britain. It seems unable to commit to the future of the commission as an independent body or to give due priority to the social mobility challenge facing our nation."
Justine Greening, education secretary, said Milburn's move was about "getting some fresh blood" into the commission. Speaking on the Andrew Marr show, she said the government was making "transformational" changes to social mobility.
[contf] [contfnew]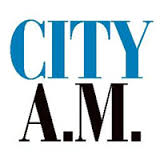 [contfnewc] [contfnewc]