Lord Heseltine has provoked outrage with comments about Brexit, with Conservative colleagues calling for Theresa May to withdraw the Tory whip from the outspoken politician.
Heseltine told the Limehouse Podcast, a political podcast "covering politics from a liberal perspective" that he would prefer to see a Labour government than to have Brexit go ahead.
"Well, we have survived Labour governments before. Their damage tends to be short-term and capable of rectification," he said.
"Brexit is not short-term and is not easily capable of rectification. There will be those who question whether the short-term pain justifies the avoidance of the long-term disaster."
Former Cabinet minister Norman Tebbitt slammed Heseltine's comments. "I think it is unprecedented for a man in receipt of the Conservative whip to suggest that a Corbyn government would be preferable to a British government governing the UK, given that the alternative he is advocating is Brussels," he said.
"It must call into question whether his loyalty is to the UK or a foreign power."
Meanwhile, Nigel Evans, MP, told the Sun: "Only a Euro fanatic of the pedigree of Michael Heseltine could believe that a Venezuela-loving Corbyn government would be preferable to leaving his beloved EU.
"A run on the pound and a return to the damaging, state-controlled industries of the 60s would inflict immense damage on the UK."
Heseltine has always been a vocal opponent of Brexit. Earlier this year, the Tory peer warned he would battle the government over Article 50. He was subsequently sacked from his role as government industrial strategy adviser, after rebelling in a House of Lords vote on Brexit.
[contf] [contfnew]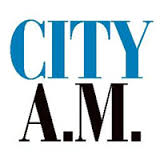 [contfnewc] [contfnewc]
The post Heseltine under fire after saying he'd prefer a Labour government to Brexit appeared first on News Wire Now.