Corporate Britain has been working hard in recent years to tackle gender imbalance.
The business case for genuinely diverse executive boards is well established and any company worth its salt is ensuring that its pipeline of executive talent is broad and inclusive.
Meanwhile, when it comes to those who are just starting out in their career there is, rightly, an expectation that equality of opportunity is a given. But a tanker takes a long time to turn, and complacency may yet be the enemy of progress.
Last year we warned that the City was not immune from the glare of the spotlight that was sweeping across institutions from Hollywood to Westminster. The FT's description of wealthy male financiers salivating over young 'hostesses' at the Presidents Club dinner will ensure that the sector finds itself under scrutiny.
Read more: WPP and the Bank of England has cut all ties with the Presidents Club
One only has to see the pace with which Mark Carney distanced himself from the event (a meet-and-greet with the governor having been listed as an auction prize) to recognise how sensitive City chiefs are about this issue. Those at the top, men and women, who have done much to change the nature and image of the finance sector will have winced at accounts of senior figures in business soaking up a seedy and sordid atmosphere under the guise of philanthropy.
Not all attendees behaved inappropriately. Many may not even recognise the picture painted by reports – and it's important not to tar all the guests with the same brush. And yet, most people (including plenty of people in the room) would raise an eyebrow at the spectacle of an auction including 'plastic surgery for your wife' and a night at a strip club among its prizes.
The caricature that emerges from reports of the evening, of lecherous executives clawing at young women, is not an accurate representation of men in business, thankfully.
Nor is it reflective of the City's culture in 2018. However, it remains an uncomfortable reminder that such attitudes do persist – and that we aren't as close as we thought we were to consigning them to history.
Read more: Presidents Club to close after groping scandal at men-only event
The fallout from the revelations has been swift: the club has disbanded and the Great Ormond Street Hospital is returning all the money it received from the group, deeming it tainted by allegations of inappropriate conduct.
This seems an odd decision by the hospital, and a regrettable consequence of a sad and sorry affair. Let us hope that those who tried to donate will find another way of doing so, and that any similar fundraising clubs drag themselves into the 21st century.
[contf] [contfnew]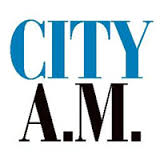 [contfnewc] [contfnewc]