Jeremy Corbyn is to confirm a shift in the Labour Party's position on remaining in the customs union after Brexit, Sir Keir Starmer has indicated.
The shadow Brexit secretary said Labour's front bench was "unanimous" in its backing for striking a new deal with the EU after Brexit.
The UK would leave the customs union but then negotiate a treaty that will "do the work of the customs union".
But Liam Fox said Labour's position did not make sense.
The international trade secretary told the BBC's Andrew Marr Show: "Labour say they want to join a customs union. What does that mean?
"Is it like Turkey, which has a customs union but only in goods, not in agriculture, not in services, not in finance? Is that what we want for Britain? Will we take rules in certain sectors but not in others?"
'Bold new agreements'
Sir Keir also warned Prime Minister Theresa May "crunch time" was coming, as MPs geared up to vote on her policy of staying out of the customs union when the UK leaves the EU next March so that the UK can strike its own trade deals.
Labour leader Mr Corbyn is due to make a speech on Monday setting out his party's position.
Labour has previously said it wants the UK to retain the "benefits" of the customs union and the single market without saying how that would be achieved.
Sir Keir said being in a customs union permanently was the "the only way realistically to get tariff free access," which was "really important for our manufacturing base" and the only way to avoid the return of a "hard border" in Northern Ireland.
He said Britain was more likely to strike new deals if it works "jointly with the EU", adding: "We all want to do bold new trade agreements but we would be better off doing that with the EU."
Analysis
By BBC Political Correspondent Emma Vardy
Labour's efforts to persuade Conservative rebels to side with them are set to intensify.
Now that Labour appears to have come down firmly on the side of a softer Brexit, after months of hedging its bets, there's a renewed focus at Westminster on whether Tory rebels can defeat Theresa May and keep the UK in the customs union.
On paper, there would appear to be the numbers for pro-EU Conservative MPs to side with Labour (and the Lib Dems, SNP, Plaid Cymru and Green Party) to overturn Theresa May's majority.
But Conservative rebels would need nerves of steel to torpedo the PM's whole Brexit strategy.
It could pave the way to another general election, which might just deliver a Labour government.
The PM is hoping she can say enough this week to keep the Remainers on side, but the "meaningful vote" on Brexit expected in the autumn looms ever larger.
Mr Fox has said the UK can only strike its own trade deals if it is not part of a customs union – and he told Andrew Marr his department was working with "21 different countries" to get agreements in place that could be signed as soon as the UK leaves.
He said Mrs May would be setting out what the cabinet had agreed on the UK's future economic relationship with the EU in a speech on Friday, in the north-east of England.
And he urged Remain-supporting Tory MPs, who are threatening to derail the prime minister's plan to leave the customs union, to have an "an open mind" and listen to what she had to say, which would "deal with a lot of the reservations that they have".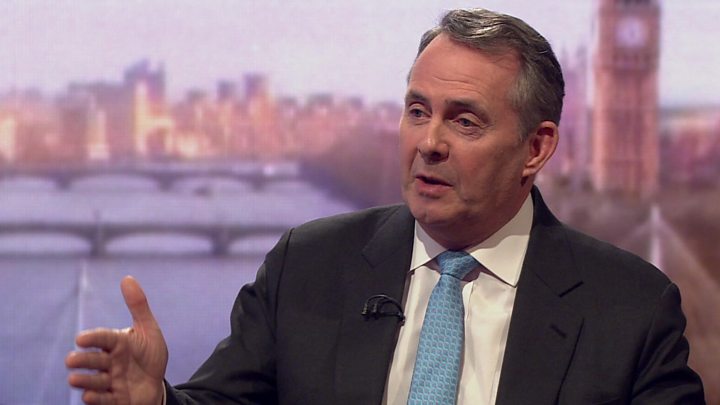 The Labour leadership is under pressure from some of their own MPs to join forces with Conservative rebels and the Lib Dems to back an amendment to the Trade Bill, currently making its way through Parliament, to stay in a customs union.
'Crunch time'
Mr Fox said a vote on the bill, which had been due to take place next week, had been delayed because "we want to persuade our colleagues of the merits of our argument before we take the bill forward".
Sir Keir said the Labour leadership had not yet decided to back the rebel Tory amendments but claimed they were similar to ones that had been tabled by the Labour front bench.
He said Mrs May did not have a majority in Parliament for staying out of a customs union and she would face a "crunch" vote "sooner rather than later" – although he denied Labour was engaged in a cynical attempt to remove her from office and force a general election.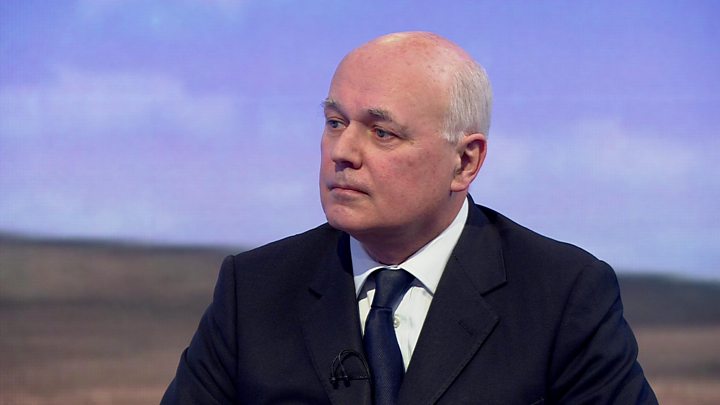 Tory rebel Anna Soubry suggested she was ready to pull back if Mrs May announced measures that would amount to a customs agreement on Friday, telling BBC Radio 4's The World This Weekend: "It's absolutely beholden now on the government to get itself in the right place."
In his speech on Monday, Mr Corbyn will say the EU "is not the root of all our problems and leaving it will not solve all our problems," adding: "Brexit is what we make of it together, the priorities and choices we make in the negotiations."
More than 80 senior figures in the Labour Party have, meanwhile, urged Mr Corbyn to commit to remaining in the EU single market after Brexit.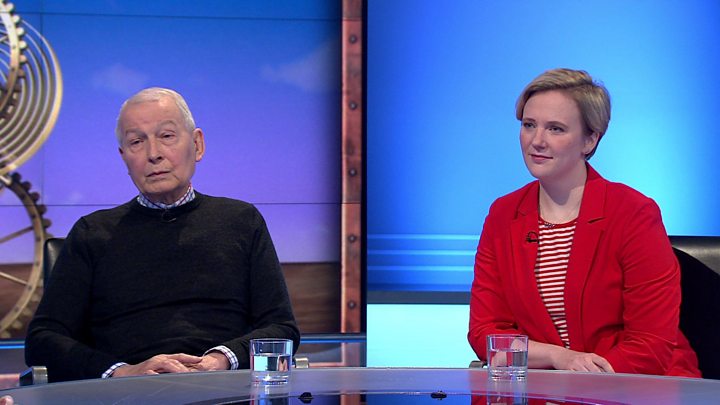 In a statement seen by the Observer, figures including Lord Mandelson, pro-European backbencher Chuka Umunna, former leader Lord Kinnock, and trade union leaders said the party as a minimum "must clearly and unambiguously" set out to remain part of the European economic area.
Although they regard Mr Corbyn's expected commitment on Monday as a "step forward", they said this falls "way short" of where Labour should be on Brexit.
Mr Umunna warned leaving the single market and customs union would "torpedo" Labour's anti-austerity and industrial investment plans.
[contf] [contfnew]
[contfnewc] [contfnewc]