The government has repeated health warnings after the Met Office issued yellow and amber alerts for snow and said parts of the UK, including London and the south east, would experiencing "exceptional" wintry weather this week.
Frank Saunders, the Met Office's chief operational meteorologist, said: "An exceptionally cold spell of weather is expected this coming week, with severe overnight frosts, daytime temperatures struggling to rise above freezing, strong winds leading to a significant wind chill and disruptive snow at times, particularly from Tuesday onwards.
Read more: Four Tube lines delayed as TfL pledges to keep London moving during snow
"Overnight, snow showers will persist in eastern areas, with clear skies elsewhere. It will be bitterly cold, with daytime temperatures staying below freezing in many places. The wind will increase, and stay strong through to the end of the week, which as well as leading to a significant wind chill will also bring a risk of blowing snow and blizzard conditions."
Health advice
Dr Thomas Waite, who works on Public Health England's extreme events team, said it's "really important people do what they need to to stay warm".
He advised heating homes to at least 18C, making sure to eat warm food, moving about at home and wearing several thin layers instead of fewer thicker ones.
"Those of us who are fit and well can also do lots to help others – and with weather like this, some will need help," he added.
"If you're able to, consider clearing snow or ice from pavements and paths, see if friends, family or neighbours who are left housebound by the weather need anything fetching and if you know anyone over 65, or with young children or with heart or lung conditions check to see if they're ok.
Cold temperatures inside and out can make you ill and can even kill. Prolonged cold weather like this can be a challenge to all of us; remember that staying warm helps keep you healthy.
The forecast
"Snow showers, already affecting eastern parts of England early on Monday, are expected to become more persistent and more widespread through Monday afternoon and evening," the Met Office said.
"Snow showers or longer periods of snow are expected on Tuesday, accompanied by very low temperatures."
The forecasting service warned there is the potential for travel delays on roads, stranding of some vehicles and passengers, as well as delays or cancellations to rail and air travel.
Some rural communities could become cut off, the Met Office added, while power cuts may also occur and other services, such as mobile phones, may be affected.
Read more: Rail companies warn of delays and cancellations as snow falls on London
[contf] [contfnew]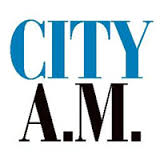 [contfnewc] [contfnewc]