Banks and other credit card lenders will lose up to £1.3bn every year after the City watchdog announced a clampdown on rip-off fees.
The Financial Conduct Authority (FCA) today said the changes will help the four million credit card customers with persistent debt.
Credit card lenders will now have to actively help customers to break the cycle of ever-increasing debt, rather than continuing to charge the same lucrative fees.
Read more: FCA tells credit card firms they must do more to help struggling customers
FCA figures show that debt-laden customers pay on average around £2.50 in interest and charges for every £1 that they repay of their borrowing.
The changes will provide a dent of between £310m and £1.3bn to lenders' profits, the FCA estimates.
Firms will first have to contact customers if they have had debt for more than 18 months, prompting them to change their repayment pattern.
After three years of persistent debt, providers will "have to offer them a way to repay their balance in a reasonable period", the FCA said. If that proves impossible credit card firms may be forced to reduce or waive interest, fees or charges.
Read more: Lloyds Bank bans bitcoin and other cryptocurrency credit card purchases
Customers in persistent debt for a year will also not be offered credit limit increases, stopping as many as 1.4m accounts per year not receiving the offers, which can lead to a further spiral into debt.
Christopher Woolard, the FCA's executive director of strategy and competition said: "These new rules will significantly reduce the numbers of customers with problem credit card debt. Credit cards offer customers flexibility to manage their finances and repayments, but with this there is a risk customers can build up and hold debt over a long period of time – without making much headway on the outstanding balance.
"Under these new rules firms will have to help customers to break the cycle of persistent debt and ensure customers who cannot afford to repay more quickly, are given help."
Peter Tutton, head of policy at the StepChange debt charity, said that while the recognition of the persistent debt problem was welcome, the changes may not do enough to tackle the issue.
He said: "We remain concerned that the FCA has not yet taken adequate steps for the flow of new borrowers who may be heading towards persistent debt. There is a need to break the cycle of firms allowing customers to build up expensive long-term debt on what is meant to be a short-term borrowing facility."
Read more: Growth in consumer credit has fallen to its slowest since 2015
[contf] [contfnew]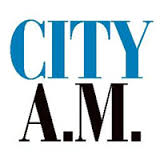 [contfnewc] [contfnewc]