Lloyds Banking Group was today ordered to pay its former chief executive £1.35m in shares after he won a legal battle against the company.
Eric Daniels, who ran the lender when it was bailed out by the government in 2009 following the financial crisis, successfully claimed that he was entitled to a bonus of over 2m shares under the terms of a long term incentive plan (LTIP).
Lloyds challenged the payout, but the high court found that its arguments had "no real prospects of success".
The payout had been based on targets relating to Lloydss takeover of HBOS, which were satisfied by the end of the performance period in 2012. But Lloyds attempted to amend the LTIP to block the awarding of shares.
Daniels left the bank in 2011 with a £5m pension plan.
Read more: Lloyds kicks off £1bn share buyback programme
Truett Tate, who previously ran the banks wholesale arm, was also awarded the equivalent of over £900,000 in shares as he brought a similar claim against the bank.
A spokesperson from Lloyds said: "We accept the courts decision and now consider this matter closed."
The former chief was advised by lawyers at Fox Williams, who said: "The court comprehensively upheld Mr Daniels contractual entitlement to his award. This was dependent on satisfying a number of objective performance conditions, all of which were fully met."
Barristers at 20 Essex Street Chambers who represented Daniels said that the ruling was an "emphatic vindication of Mr Daniels position".
They added that it could also have further implications for the wider financial services sector, regarding how other rewards schemes are written and fulfilled.
Read more: Lawyer in Lloyds HBOS investor action asks judge to send "firm message"
[contf]
[contfnew]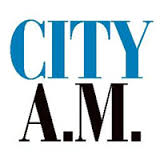 [contfnewc]
[contfnewc]