China and President Trump traded barbs over the escalating trade war today, with Beijing telling reporters it was impossible to negotiate with Washington under "current circumstances".
The Trump administration is cracking down on Chinese theft of US intellectual property with threats of tariffs on $150bn of Chinese imports, including automobiles.
The businessman-turned-world leader today lashed out at tariffs placed on American cars sold in China, saying the current system levies a 2.5 per cent tariff on every Chinese car imported to the U.S., while placing a 25 per cent duty on cars going the other way.
"Does that sound like free or fair trade. No, it sounds like STUPID TRADE – going on for years!" Trump said in his tweet.
At the same time, Chinas' foreign ministry spokesman Geng Shuang told reporters Washington was not engaging with a view to avoid an outright trade war.
"Under the current circumstances, both sides even more cannot have talks on these issues," Geng said.
"The United States with one hand wields the threat of sanctions, and at the same time says they are willing to talk. I'm not sure who the United States is putting on this act for."
Trump yesterday predicted China would take down its trade barriers "because it's the right thing to do", saying he and President Xi "will always be friends".
But China has pledged to "counter attack with great strength" if Trump decides to follow through on his latest threat to impose tariffs on an additional $100bn in Chinese goods, after an earlier announcement that targeted $50bn.
[contf]
[contfnew]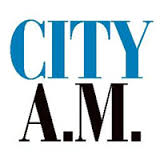 [contfnewc]
[contfnewc]