The Israeli Labour Party has cut its ties with the leader of the UK Labour Party Jeremy Corbyn, accusing him of tolerating anti-Semitism within the Labour Party.
Israeli Labour Party leader Avi Gabbay said in a letter today that: "It is my responsibility to acknowledge the hostility you have shown to the Jewish community and the anti-Semitic statements and actions you have allowed as leader of the Labour party UK."
"I write to inform you of the temporary suspension of all formal relations between the Israel Labour party and the leader of the Labour Party UK," he wrote.
The breach follows widespread accusations that the UK Labour Party under Corbyn, who was elected leader in 2015, has been overly tolerant of anti-Semitism within its ranks.
Read more: Corbyn: I am "militant opponent" of anti-Semitism
It also comes at a time when tensions are high in Israel following the killing of Palestinian protesters by the Israeli Army on Israels border with Gaza in recent days.
Corbyn is a staunch supporter of the Palestinians and had previously courted controversy by referring to Hamas and Hezbollah as "friends", something he later said that he regretted.
Gabbay criticised Corbyn for the "very public hatred" he had shown towards Israeli policies and for his failure to stamp out anti-Semitism in the Labour party.
"As Israel approaches Holocaust and Heroism Remembrance Day this week, we are reminded of the horrors of anti-Semitism in Europe and our commitment to combating anti-Semitism of all forms and in all places," Gabbay wrote.
Read more: May more popular than Corbyn for first time since GE 2017
The chair of Labour Friends of Israel Joan Ryan MP also wrote to Corbyn, saying that she is "ashamed" that the Israeli Labour Party had been driven to take this step.
"I fully understand why Mr Gabbay has taken this course of action and I am ashamed that one of our sister parties has no option but to take this unprecedented step," she wrote.
"I would now urge you to consider why it is that Israeli Labour feels it cannot have a relationship with you. Leadership is about taking responsibility and it is yours to urgently heal this breach and take action to reassure our comrades in Israel," she added.
A spokesperson for Corbyn said: "Jeremy is utterly committed to driving anti-Semitism out of the Labour Party.
"As Jeremy has said, he and the Labour Party are proud of our deep historical links with Jewish communities and stand in solidarity with our Jewish brothers and sisters, who play a vital role in our movement.
"Jeremy has pledged to be a militant opponent of anti-Semitism. He has repeatedly emphasised the central role of the Jewish community in the Labour Party and the importance of ensuring it is a supportive and welcoming environment for all communities.
"Jeremy will be meeting with the Board of Deputies and the Jewish Leadership Council to listen to their concerns and to discuss how to best root out anti-Semitism from our movement and society."
[contf]
[contfnew]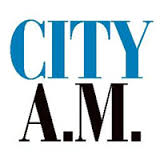 [contfnewc]
[contfnewc]