Will requiring estate agents to hold professional qualifications improve the property market?
Becky Fatemi, managing director of Rokstone Estate Agents, says YES.
Rogue agents are small in number, but the cowboys give the industry a bad reputation. It is wrong that someone with no professional qualifications can currently set up an estate agency practice in the UK. You can be a Deliveroo driver one day, and an estate agent the next. In the medical and legal professions, this "wide-boy" approach would simply not be allowed.
When unqualified, unsuitable people enter the industry, it can lead to properties being mispriced and misrepresented. Ultimately, that prevents smooth transactions and damages the sector as a whole.
A professional qualification will also encourage talented fresh people to enter the industry. Currently, the sector is dominated by white males and is not representative of UK society and culture. Estate agents should reflect the diversity of their customers, and the next generation of agencies need to have more people from diverse backgrounds.
In short, anything that increases professionalism and transparency can only be a good thing.
Read more: Estate agents applaud crackdown on rogue operators
Sam Dumitriu, head of projects at the Adam Smith Institute, says NO.
It is no surprise that housing secretary Sajid Javids plan is backed by the National Association of Estate Agents (NAEA). Incumbents usually support closed shops.
In the United States, licenses are required to become a florist (in Louisiana), manicurist (in Minnesota), and hairdresser (in all 50). Top Obama economist Alan Krueger found that this pushed up wages in such industries by 15 per cent. Its easy to see why. If it becomes more expensive to become an estate agent, then fewer people will, allowing the rest to hike fees.
But theres little evidence that intense licensing improves standards. Licensing expert Morris Kleiner found that tougher licensing of dentists led to worse dental health, and that Uber drivers were about as good across the US despite some states having much stricter licensing requirements.
Restricting competition never delivers higher standards. Forcing estate agents to hold professional qualifications will increase barriers to entry, leading to less choice and higher prices for consumers.
Read more: Stopping gazumping to lead new estate agent crackdown by government
[contf]
[contfnew]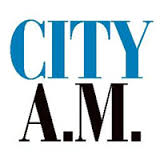 [contfnewc]
[contfnewc]