Facebook shares closed up more than four per cent today, its best day since 2016, after chief executive Mark Zuckerberg was grilled by US senators following the alleged Cambridge Analytica data breach.
Wall Street gave Zuckerberg a vote of confidence with Facebook shares climbing two per cent before he had even sat down and climbing five per cent during his testimony.
Other tech stocks rallied as well with Google parent company Alphabet closing up 1.6 per cent and Twitters share price rocketing by 7.5 per cent, before closing up by 5.4 per cent.
Read more: Facebook to notify users affected by Cambridge Analytica hack
The 33-year old tech billionaire faced probing questions from US politicians in a joint hearing of the US Senates Commerce and Judiciary committees on issues such as Russian election interference and user privacy.
Zuckerberg said that Facebook was in a constant struggle to stay ahead of Russian operators looking to exploit the social network.
"This is an arms race. They're going to keep getting better," he said.
"There are people in Russia whose job it is to try to exploit our systems and other internet systems and other systems as well. We need to invest in getting better at this too," he added.
He also confirmed that Facebook staff had been interviewed by Robert Mueller, the special counsel investigating alleged Russian interference in the 2016 US presidential election.
Zuckerberg said that he had not been interviewed by Mueller, but would not divulge further details for confidentiality reasons.
"Our work with the special counsel is confidential and I want to make sure that in an open session I'm not revealing something that's confidential," he said.
Read more: Zuckerberg to face Congress as Cambridge Analytica attacks critics
Zuckerberg also said that he regretted not banning controversial UK-based political research company Cambridge Analytica from Facebook in 2015, something he admitted was a "mistake".
Cambridge Analytica has been at the centre of a storm of controversy in recent weeks after claims that it harvested more than 50m Facebook profiles to build a system used to target voters in the 2016 presidential campaign.
Zuckerberg also faced questions on whether Facebook is a monopoly and whether it should face increased regulation.
In response to a question asking if Facebook was a monopoly Zuckerbeg said: "It certainly doesnt feel like that to me."
Read more: Culture secretary Matt Hancock demands answers from Facebook executives
UK culture secretary Matt Hancock has said in recent weeks that social media companies must "come clean" about what data they hold and warned of new rules to ensure that people have greater control over their data.
"You can't let just the companies decide what is the balance between privacy and use of data – that is a decision for society, reflected in laws that we pass here. This old idea that because they're global companies, and because they're really big, therefore you can't regulate them here in Britain, is totally for the birds," he told journalists.
[contf]
[contfnew]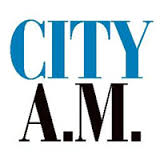 [contfnewc]
[contfnewc]