Most of us will see our council tax bill increase this month.
The Local Government Association reports that 95 per cent of councils in England are planning on raising the levy by a referendum-dodging fraction under the maximum threshold of 5.99 per cent.
If youre looking for something to blame for this, youll often be told its the fault of government cuts to local authority grants and an increased demand for social care services.
Read more: Islington Council rejected Jeremy Corbyn's planning permission
But is that the whole story?
Looking at a longer timeframe, council tax has rocketed over the last two decades in England (and in London in particular), increasing by 57 per cent. But so too have the salaries of top council bureaucrats.
Our new report out today has revealed that there were more than 2,300 council workers in the UK in receipt £100,000 or more last year, with 500 staff members receiving more than the Prime Ministers salary of £150,000. Many councils have actually increased their spending on staff bonuses and salaries, despite assertions that they are cutting down on unnecessary spending.
Perhaps unsurprisingly, council bosses in London have some of the most generous pay packets, with over 400 in the capital getting more than £100,000 and 150 earning more than Theresa May. Islington Borough Council gave two staff members more than £400,000 last year, and Hackneys chief executive raked in £212,000.
Of course, its important to hire good people to take on leadership roles in local authorities, but do they really need to be paid more than the Prime Minister? Is helping to run a local council a more difficult and stressful job than running a country?
Some argue that these high salaries are necessary to avoid talented staff being poached by the private sector. But Ive not heard of a single FTSE 100 company going around local councils to search for possible recruits.
Whats more, local authorities do not face the same pressure that private firms do – they spend money, but do not face the daily pressure of competition for revenue.
Cutting down on these excessive public sector salaries might not save enough money to ensure that local authorities can freeze council tax, but it would certainly be a good start.
Making sure that salaries, pensions and bonuses in the public sector are proportionate is also about respecting taxpayers, who are ultimately footing the bill.
While families across the country are finding it increasingly difficult to keep up with the cost of living, it seems that politicians rarely think about how to allow people keep more of their money instead of spending it for them, beyond the vital services we all want and need.
Aside from utilities, council tax is often the largest monthly bill for households. And like most tax increases, the impact is most harshly felt by those already struggling to pay the bills. All too often we hear that local authorities have tight budgets – but what about household budgets?
And when people see increasing amounts of their money taken away by local authorities, they have every right to know what that money is being spent on. Its fair to say that most council taxpayers would prefer that their money is focused on essential services, as opposed to generous payouts and bonuses for staff.
With most of us set to pay more council tax this year, its helpful to know which councils are being honest about being "cut to the bone" – and which that could certainly find more fat to trim.
Read more: Price hikes on TV licenses, water, and other bills come into force
[contf]
[contfnew]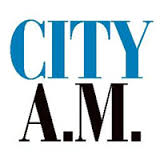 [contfnewc]
[contfnewc]