Last months inaugural Spring Statement had everything one might expect from a chancellor more renowned for fiscal prudence than visionary reform.
Philip Hammond did, however, acknowledge the rapid pace of change in financial technology, launching a consultation to ensure "our economy is fit for the future and keeps pace with changes in the ways that people pay for goods and services."
Like most western economies, the UK is witnessing a transition away from physical currency, in favour of cashless solutions such as contactless cards and mobile payments.
Indeed, last year, cash payments were overtaken by their card equivalent, tipping the balance for the first time towards non-physical transactions as the dominant method of payment.
As with many technologies that are now commonplace – be it Facebook or smartphones – most people will move organically to cashless payments through economies of scale over time. As access to technology proliferates and normalises, so using cash will feel outmoded. Vlad Yatsenko, chief technology officer of Revolut, a digital bank, believes it "will be possible for the UK to be fully cashless within the next 10 years."
Read more: Apple boss Tim Cook wants to see the end of cash before he dies
Presently, only smatterings of coffee shops, cafes, and niche small businesses have abandoned physical currency altogether in the UK. But given the rapid increase in contactless payments – up 147.6 per cent year-on-year – the trend will likely expand to bigger firms in the coming years.
Which means there is work to do, if this cashless workd is to work for all. The UK has some 1.5m unbanked citizens – those without access to the services of a bank or similar financial organisations, who exist only in the cash economy. Without so much as a current account, the unbanked are excluded, not just from access to mainstream credit services, but from basic transactions in shops which have "gone cashless."
If an unbanked consumer is unable to purchase a fancy coffee today, it raises few eyebrows. But not being able to pay for basic goods in the future is an issue. Before we make the leap, the playing field must be level.

Traditionally, banks havent prioritised the unbanked, viewing them as having limited commercial potential, and being expensive to serve (Source: Getty)
Identity crisis
Traditionally, banks havent prioritised the unbanked, viewing them as having limited commercial potential, and being expensive to serve. This is a double-edged sword. Key to bringing unbanked people into the digital economy is giving them a financial identity.
Having no bank account means having no credit rating. Without access to traditional credit, the opportunity to demonstrate financial responsibility doesnt exist, breeding inertia.
This is changing due to technology. It is generally cheaper and easier to provide basic financial services through a mobile platform than a brick-and-mortar network.
According to Frederic Nze, chief executive of Oakam, a challenger bank, the current "infrastructure was designed for the middle class, meaning the poor pay proportionately more on every transaction made through traditional banking channels".
Read more: The End of Cash? Beware sleepwalking into a world without hard currency
Oakams solution is a smartphone-based credit-scoring model, harnessing artificial intelligence to capture, interpret, and use alternative data in underwriting, risk management and customer engagement. By operating outside of the traditional ecosystem, serving the unbanked can be profitable, with the added duality of bringing people into the financial system.
Oakam is one of a plethora of firms offering an alternative digital identity through smartphone technology. Although, not everyone owns a smartphone. Access to technology, however, isnt an impediment to entering the digital economy. Mastercard has trialled in Nigeria plastic social security cards with a prepaid function. Users do not require a mobile application, just a plastic card.
"Once theyre set up into that, they have built some history, they can borrow, they can do various things, like save – and stop putting cash under the bed," says Raja Rajamannar, chief marketing officer of Mastercard. "Were bringing in people who are not part of the financial system, to give them an identity."
Level playing field
Technology has created the path to a world without cash, and only technology can ensure that those who make up the cash-only economy are guided into this cashless, digital society, and not marginalised further.
"Embracing the possibilities that technology offers is the key," says Mark Brant, managing director of PayPal UK. "While the UKs financial system is more open than most, barriers to managing and moving money still remain. Reimagining traditional financial services to better utilise mobile technology, for example, presents a huge opportunity to cut costs and level the financial playing field for both consumers and businesses."
Private industry is driving preparation for a cashless world by addressing the needs of the unbanked population, but cannot jump this hurdle alone. If a cashless world is inevitable, government has a significant role to play in guiding the pace of transition.
Few argue said pace should match that of the slowest players. Nudging the unbanked towards having a digital identity now – in whatever form that may be – will alleviate the need further down the line, ensuring a smooth transition devoid of surpirses. A regulatory environment favourable to bringing people into the digital economy is crucial.
"Governments and regulators have an essential responsibility for creating an appropriate enabling environment thats conducive to financially inclusive innovation," says Steve Polsky, chief executive of Juvo, a digital bank. "That said, the private sector must play an equally essential role in developing products and services that reach the financially excluded through new digital channels," he adds.
The challenge now is not in reaching the unbanked, but in providing them with products and services that are well-suited to their needs, and making clear the benefits of transition.
Without creating a level playing field first, we are vulnerable to sleepwalking into the approaching cashless world, leaving behind those at the bottom of the pile.
To ensure our economy is "fit for the future and keeps pace with changes in the ways that people pay for goods and services,"government should take control of the transition, first promoting – and pushing gently – towards cashlessness, before the gradual phasing out of 3,000 years of hard currency.
[contf]
[contfnew]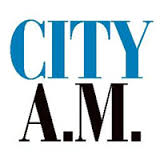 [contfnewc]
[contfnewc]