Santander is launching a blockchain-based international money transfer system that personal customers in the UK can use starting Friday.
The Ripple-based service lets people complete international transfers within the same or next day — its dubbed Santander One Pay FX.
"Blockchain technology offers tremendous opportunities to improve the services we offer our customers, and the launch of Santander One Pay FX is the first of many potential applications," Ana Botín, the Santander chief executive, said.
Read more: Santander partners with China's biggest retailer JD.com
"Transfers to Europe can be made on the same day and we are aiming to deliver instant transfers across several markets by the summer."
Botín said she was prompted to advance this project after she saw her son using a rival service that more quickly transferred money to Spain. Santander took two years to develop the payment system, and personal customers in Spain, Brazil and Poland will also be able to use the service.
But Botín said the company has plans to add more currencies and destinations in the coming months — Santander wants to expand the service to small businesses and hopes to eventually make it accessible to customers at other banks via a standalone app.
It is currently only available to those with Santander debit cards registered on Apple Pay.
The system called One Pay uses distributed ledger technology that lets users see the exact amount of money the receiving end will get before the transfer is made. This method cuts out a middle person who increases the transfer time and takes a portion of the transferred money.
Santander is the first international bank to use this system, and its staff was already testing Ripple technology in 2016 via an international payments app.
"Innovation is going to continue and you have to be ahead of the pack," Botin said.
Read more: Santander UK in "good position" for Brexit: "We don't have to do anything"
[contf]
[contfnew]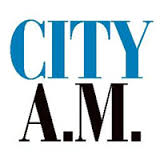 [contfnewc]
[contfnewc]