The Russian ICO frenzy – which marked last year with more than 130 ICOs and pre-ICOs conducted by companies with Russian roots, some 10% of the global numbers, according to data collected by ICObench and EWDN – continues, with fundraising successes announced every week in a variety of fields.
Thus BioCoin, which touts itself as "the first eco-cryptocurrency and international Blockchain-based loyalty platform," announced earlier this week that it raised the equivalent of $16 million through its ICO, overreaching its initial target of $15 million.
The token sale, which ended on Feb. 18, was held in partnership with Voskhod, which in September last year became the first authorized cryptocurrency platform in Russia.
BioCoin was launched a mere six months ago by LavkaLavka, a network of small and mid-sized farms across Russia that offers "fresh, natural, seasonal food." Under the slogan "Support the green economy," the BioCoin project consists in developing an "ecosystem of local communities" and "socially responsible businesses" across the world. Working together, these actors will contribute to accelerate "the adoption of organic agriculture, sustainable development and responsible consumption at the global scale," reads Biocoins one-pager.
The initiative targets craftsmen, farmers, e-commerce sites, eco-entrepreneurs, associations, shops, restaurants, manufacturers and producers, among others.
Among the other Russian ICO successes announced recently were:
Faceter, a blockchain project that aims to make video surveillance systems affordable to everyone. This startup claims to have raised the equivalent of more than $10 million in the first 20 seconds of its pre-ICO and reached $16 million as of Feb. 22.

Play2live, an eSports platform that plans to deploy blockchain-based decentralized P2P networks to increase Internet speed and create "a new eSports economy." Its founder Alexey Budyrko, a Belarusian serial entrepreneur, told us that his company attracted the equivalent of $16 million during the 12 days of its pre-ICO, which ended on Feb. 6.

Simdaq, a community trading platform, which claims to have raised the equivalent of $5 million in just a day in late January, reaching its hard cap target. The project aims to "democratize crypto trading" by providing a set of tools for trading strategies, including training on historical data, a framework to develop trading robots, and a space for sharing experience with others.
VRT World, a startup that aims to gather VR content developers, consumers and related businesses on a global platform, announced a more modest record. Its token pre-sale brought "just" $721,000 in late December and early January — but the company aims to raise as much as $16 million in the public phase of its ICO in March.
International traction
These and other companies with Russian roots usually manage to attract investors far beyond Russia. In the case of Play2live, "30% of the money came from China, about 20% from Vietnam, 15% came from South Korea, 8% came from the US," Budyrko told us, "while just about 10% came from Russia."
As for VRT Worlds investors, they came from no less than 21 countries, the companys CEO Konstantin Negachev confirmed in an exchange with East-West Digital News.
AB-Chain, whose ad network platform — launched just two months ago — uses cryptocurrencies and smart contracts, had its latest pre-sale investor come from China.
Dbrain, a Russian-Belarusian blockchain startup that offers to "collectively build full-stack AI apps," secured a $2.5 million pre-ICO seed round at the beginning of the year.
The funding came from funds based in Moscow, New York, Singapore and Syndney, as well as from Russian business angels Eduard Gurinovich (CarPrice, CarMoney and mytime ) and Leo Batalov (DLA Piper), Dbrain CMO Ivan Gorshunov told us.
Legitimate projects, marketing fluff and unscrupulous scams
In Russia as elsewhere, not all fundraising announcements correspond to any reality. "The market, still largely unregulated, is infected by fraudulent ventures or simply dubious PR strategies. Some announcements just aim to create some buzz and attract naive investors," notes a Moscow blockchain entrepreneur who wished to remain unnamed.
"That kind of things could kill the market," he fears, while conceding that theres a number of fully legitimate projects, too, on the scene.
At a completely different scale, Telegram — whose Russian founder Pavel Durov left his country a few years ago — is discreetly conducting a second private token sale, having raised $850 million from 81 investors (including Silicon Valley funds Benchmark and Sequoia Capital) during the first one. Telegram is already going down in history as the largest ICO to date, breaking the record set by Tezos last year ($232 million).
This giant ICO is controversial, too, with skeptics seeing in it just marketing fluff, while enthusiasts believe in Durovs plans to create a new type of blockchain.
East-West Digital News has just released an overview of the ICO market in Central and Eastern Europe.Click here to download your free copy.
[contf]
[contfnew]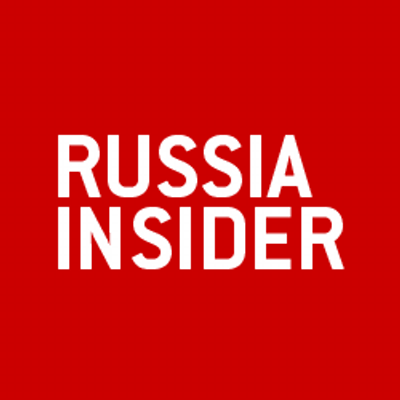 [contfnewc]
[contfnewc]