Metro Bank's chair Vernon Hill is coming under increasing pressure as a shareholder and investment adviser urge investors to oppose his re-appointment amid questions over £21m payments to his wifes company.
The banks US-based chair Hill is facing questions over both the payments to his wifes architecture firm and his use of a £120,000 travel allowance.
Shareholder Royal London Asset Management has said that it plans to vote against Hills re-appointment at the banks annual general meeting on Tuesday.
Investment adviser Glass Lewis has also questioned Metro Banks relationship with InterArch, an architecture firm run by Hills wife Shirley Hill.
Read more: Metro Bank chairman faces revolt as investor queries wife payments
Glass Lewis said in its report: "We question the need for the company to engage in business relationships with its directors and their close relations.
"We view such relationships as potentially creating conflicts for directors, as they may be forced to weigh their own interests in relation to shareholder interests when making board decisions."
Metro Bank has paid £21m to InterArch since 2010, according to its financial statements.
The Sunday Telegraph reported that Hill, who receives a £10,000 a month travel allowance from the bank, was sometimes joined on private jet trips by Shirley Hill and other InterArch employees.
It said that InterArch employees had also stayed in a Mayfair flat part-funded by his allowance and made use of Metro Bank office space when in London.
Read more: Metro Bank reveals first ever annual profit as deposits grow by almost half
A spokesperson for Metro Bank said: "We do not pay for either a plane or apartment on behalf of the chairman. As outlined in the annual report, the chairman receives a gross allowance of £10,000 a month as a contribution towards his travel to and from the US, and towards his living expenses while he is in the UK. How he travels and where he stays is down to his discretion. Who travels with him and stays with him is not a concern of Metro Bank.
"InterArch does not have its own office space at Metro Bank. As with many suppliers, when working on Metro Bank related activities, they do spend time at the companys offices."
[contf]
[contfnew]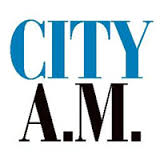 [contfnewc]
[contfnewc]