Greg Clark's Department for Business, Energy & Industrial Strategy (Beis) has been slammed for failing to get to grips over the scale of work involved with Brexit and "operating in a parallel universe where urgency is an abstract concept".
In a damning report published today, the Public Accounts Committee said it was "alarmed" by the fact the department "has made virtually no attempt to re-order its priorities" to deal with the volume of work that must be carried out before leaving the EU.
The report also warns of concerns that the new recruits, hired to deal with the extra workload, are not experienced enough to deal with the "very challenging programme of work at pace". The department is responsible for 68 of the 300-plus work streams identified by the government.
PAC chair Meg Hillier said: "The Department for Business, Energy & Industrial Strategy appears to be operating in a parallel universe where urgency is an abstract concept with no bearing on the Brexit process.
"The department is responsible for around a fifth of the work streams the government must complete as the UK leaves the EU. It is an extremely important, challenging and time-sensitive workload. Yet the department told us it had not re-prioritised its overall programme of work, had not begun procurement for around a dozen essential digital systems and could not provide vital information about its workforce.
"We have grave concerns about this apparent complacency, compounded by the lack of transparency on the departments progress with what in some cases will be critical projects.
"Sensitivities around negotiations with the EU must not be used as an excuse to keep taxpayers and Parliament in the dark. We urge the government to provide us with a swift update on the issues raised in our report."
Hillier's committee has made four key recommendations: that Beis assess which programmes can be stopped, paused or slowed down; that it improve its IT systems; that it set out how new recruits will meet its needs and identify any gaps for next year; and that it set out the full details of progress made on Brexit planning so far, including current risks ratings and progress against high-level milestones. The committee wants an update on all four areas in two months.
Amid concerns that there is not enough time for the department to pass 150 statutory instruments through Parliament, PAC is calling on the Cabinet Office and the Department for Exiting the EU – which was last week blasted by a Lords committee for poor engagement – to carry out an urgent review of planned processes, including a timetable for draft legislation.
"These departments should write to us with the results of the review by the end of May 2018," the committee report states.
Despite numerous attempts, no one from Beis could be reached for comment. The Cabinet Office has been contacted for a response.
[contf]
[contfnew]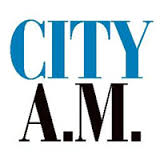 [contfnewc]
[contfnewc]