North Korea will close a nuclear test site in May under the eye of experts and journalists, according to reports.
The thaw in relations between the North and the South has come only a year after nuclear tests by the North which seemed to promise a flare-up in tensions.
North Koreas supreme leader, Kim Jong-un, crossed into South Korea last week, becoming the first to cross the border since the Korean war in 1953.
He was greeted by South Korean leader, Moon Jae-in. Both leaders have vowed a "complete denuclearisation" of the Korean peninsula.
Read more: Leaders of two Koreas make 'new history' at historic summit
The two sides will aim to replace the 1953 armistice that ended the civil war with a peace treaty by the end of the year and stop military activities with a view to carrying out disarmament.
In another symbolic move, Kim pledged to realign the time zones of the two countries, after he moved the Norths clocks backwards by half an hour in 2015.
"The United States, though inherently hostile to North Korea, will get to know once our talk begins that I am not the kind of person who will use nuclear weapons against the South or the United States across the Pacific," said Moons press secretary, quoting Kim, according the South Korean Yonhap news agency.
"There is no reason for us to possess nuclear weapons while suffering difficulties if mutual trust with the United States is built through frequent meetings from now on, and an end to the war and non-aggression are promised."
The move by Kim comes ahead of a planned summit with US President Donald Trump.
The change in North Koreas rhetoric has surprised analysts, after missile tests fired over Japan and the declaration that weapons were capable of hitting the US.
Read more: North Korea vows to halt missile tests and scrap nuclear site from today
[contf]
[contfnew]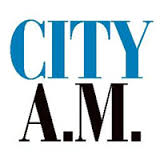 [contfnewc]
[contfnewc]