The UK's population has grown at the lowest rate in more than a decade, with Brexit highlighted as "a key driver".
According to the Office for National Statistics, the population rose above 66m for the first time on 30 June 2017. However this represented an increase of just 392,000 people since the previous year – up 0.6 per cent on 2016.
That is the lowest rate since 2004, the ONS said. Overall, natural change accounted for 41 per cent of the population change, net international migration for 59 per cent.
A decrease in net international migration in mid-2017 has affected London disproportionately, with Englands growth rate decreasing more than the other countries of the UK (to 0.64 per cent), and Londons rate nearly halving to 0.63 per cent.
The changes in migration are also underscoring the growth in the UK's ageing population: nearly 12 million residents are now aged 65 years and over, equivalent to 18.2 per cent of the population.
Neil Park, head of the ONS' population estimates unit, said: "This is the lowest annual population growth since 2004 due to a fall in net migration, fewer births and more deaths than previously seen. The effect is most pronounced in London and other areas that have seen high levels of immigration in recent years. Nevertheless, the population is still growing faster than at any time since the post war baby boom and the expansion of the EU in 2004."
The ONS added that Brexit was "one of the key drivers of these changes", with a 43 per cent decrease in the number of people immigrating to look for work over the last year, especially for EU citizens.
"These changes suggest that Brexit is likely to be a factor in people's decision to move to or from the UK – but decisions to migrate are complex and other factors are also going to be influencing the figures," the ONS added.
[contf]
[contfnew]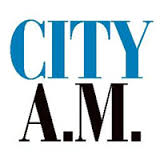 [contfnewc]
[contfnewc]