Staff at embattled bank TSB faced a "sickness epidemic" because of the stress of dealing with disgruntled customers after a massive computer systems meltdown, according to a union which represents some of its staff.
The boss of the TBU union, Mark Brown, claimed that absences increased by 25 per cent in some business areas, in newsletters sent to members and published today by parliaments Treasury Select Committee.
The letters claim that TSBs staff were "teetering on the brink of collapse with staff working 12-hour shifts without breaks" and dealing with "levels of abuse never seen before".
Read more: IBM report suggests TSB testing was not rigorous enough before IT meltdown
The banks problems began at the end of April when it attempted to migrate its customer operations from a system run by former owner Lloyds Banking Group to a new one built by a subsidiary of its Spanish owner, Sabadell.
The migration proved to be a disaster, leaving hundreds of thousands of customers unable to access their accounts for weeks. The meltdown is being investigated by the Financial Conduct Authority, and has attracted the ire of MPs.
A separate letter from TSB chair Richard Meddings published by the committee also confirms that the bank will publish the findings of an independent review into the crisis by law firm Slaughter and May. It was hired to investigate the TSBs governance.
Read more: Top City watchdog Bailey criticises TSB and boss Pester after IT meltdown
Staff dealing with complaints were working "most evenings, weekends, and bank holidays" and the bank was forced to institute a new 5pm to 11pm shift to handle the massive volume of complaints, a 5 June newsletter said. They were given chocolate bars accompanied by a message of thanks from chief operating officer Helen Rose.
The newsletters also contain allegations that staff had to authorise transactions without the right level of security, and were forced to use "work-arounds" to complete "basic tasks" for customers.
TBU claims to represent over 4,000 members of staff at TSB, although it is not a recognised union. Unite and Accord are recognised unions.
A TSB spokesperson said: "TSB has built its reputation by focusing on our customers and the customer service that we provide. Our 8,700 partners have done an exceptional job in supporting our customers in the face of TSBs recent IT issues. Together, we are doing whatever it takes to put things right.
"At TSB we involve our partners and our unions, Accord and Unite, in decisions we make about our business by having open and honest communications across the bank.
"For example, we have an internal forum called The Link which creates an open dialogue between our partners and our leadership team. We also have an online collaboration forum which partners can use to ask a question or raise an issue at any time."
Read more: Treasury Select Committee says it has 'lost confidence' in TSB boss Pester
[contf]
[contfnew]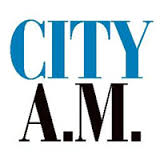 [contfnewc]
[contfnewc]