British consumers and businesses are battening down the hatches in the face of heightened uncertainty as Brexit approaches, new survey evidence suggests.
A widely followed measure of British consumer confidence by data firm GfK, published today, fell by two points to a negative reading of nine, as people expressed growing concerns over the economy.
A separate confidence measure from Lloyds Bank, also published today, will show firms optimism slumping to the lowest level this year.
The banks index, based on responses from more than 1,200 firms, fell to only 29 per cent in June, a significant fall from the 35 per cent recorded last month.
Read more: UK car investment halves as industry body blames Brexit uncertainty
Firms have also scaled back their hiring plans, with a four per cent drop in the number expecting to increase their headcount.
Hann-Ju Ho, senior economist at Lloyds Bank Commercial Banking, said that fears over a potential trade war and "Brexit uncertainties" were likely behind the fall, although he noted that confidence is "still near the long-term average, and so theres no need to hit the panic buttons."
Nevertheless, the surveys illustrate the high level of uncertainty currently surrounding the UKs economic outlook, with economists split as to the likelihood of a strong recovery from a weak first quarter in which GDP expanded by only 0.1 per cent.
Data from the Confederation of British Industry to be published today point to slowing momentum as the second quarter ends, with the balance of British firms reporting a rise in output standing at six per cent, down from 10 per cent in May.
Read more: DEBATE: Does it matter if consumers desert the high street?
One of the driving forces behind that slowdown is believed to be the weakness of consumer-facing industries – which the Bank of England believes to have been temporary.
However, GfKs measure of consumers outlook on their personal financial situation fell by two points, although those fears are overshadowed by greater anxiety over the state of the economy, which fell by four points.
The overall index, commissioned by the European Commission, has now been in negative territory for 30 consecutive months, since 2015. Meanwhile, a measure of consumer services businesses' turnover by the Bank of England's agents yesterday fell to its lowest reading since April 2013.
Joe Staton, client strategy director at GfK, said: "The trend since those 2015 figures has been resolutely downwards and its difficult to see the direction changing in the run-up to the UK leaving the European Union in March 2019."
Read more: Personal investors lack confidence in Theresa May's negotiations
[contf]
[contfnew]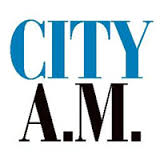 [contfnewc]
[contfnewc]