M&G Investments is attempting to broker a deal between the warring sides of Stobart Group's current and former board members, in a move includes the suggestion of a new nominee as the board's chair.
According to reports from Sky News, M&G has approached prominent businessman and retail veteran Allan Leighton over potentially taking up an interim position as Stobart's chairman.
M&G, which holds a near 5 per cent stake in Stobart, would intend to secure the resignation of the current chairman Iain Ferguson as part of the deal before the group's annual general meeting on Friday.
The agreement is being positioned as a means to appease both sides of the Stobart battle, which hold differing opinions on who should lead the group.
Warwick Brady, the current chief executive of Stobart, wishes to re-elect Ferguson as chairman on Friday.
On the other side Andrew Tinkler, a former chief executive who also recently became a former board member of Stobart, wishes to replace Ferguson with his preferred nominee, Edinburgh Woolen Mill billionaire Philip Day. He is also seeking the resignation of Brady, under the terms of a lawsuit Tinkler has filed against him and the group over alleged defamatory statements.
Read more: Former chief executive Andrew Tinkler fired from Stobart board
Under M&G's terms, Brady would remain CEO of Stobart Group. Day could potentially join the board, but only as a non-executive director.
Leighton would join Stobart with an impressive track record of major company rescues and chairman positions under his belt. He has previously manoeuvred turnarounds at Asda and Royal Mail, and retains chairing roles at the Co-op Group, Entertainment One, Element Minerals, Matalan and Wagamama.
Read more: Wagamama hires retail veteran as new chairman
On Thursday, the son of the group's founder William Stobart issued a letter to shareholders expressing his dismay at the treatment of Tinkler by Stobart's current board. Yesterday, Tinkler followed suit with another letter echoing a similar sentiment.
Stobart Group filed a lawsuit against Tinkler and Stobart for £3.8m earlier this month over a tax dispute connected to the companys acquisition of a rail and civil engineering company in 2008.
It was revealed earlier this week that Tinkler and Day have been exploring a future deal whereby Stobart Group would reunite with the separate haulage business Eddie Stobart Logistics, which span off from the group in 2014.
Read more: Former Stobart boss at heart of boardroom battle suggested reuniting group
Should M&G's offer fail to gain support, it is likely that Friday's vote will go ahead with the results unknown.
[contf]
[contfnew]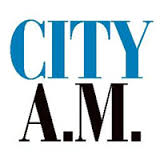 [contfnewc]
[contfnewc]