A challenge from ousted Tata chairman Cyrus Mistry which accused the company of illegally removing him from the board has been dismissed by an Indian tribunal.
Mistry was booted out of the company in October 2016, and his petition, which was filed in December 2016, also made claims about poor corporate governance and insider trading at the group.
But the National Company Law Tribunal dismissed Mistry's argument that he was wrongly kicked off Tata's board, or that there was any evidence of mismanagement at the company.
Mistry's family is the biggest single shareholder in the company, owning an 18 per cent stake in Tata, while a group of public charities called the Tata Trusts owns a 66 per cent share.
"The ruling is in line with the earlier position expressed by the tribunal," a statement from Mistrys office said. "An appeal on merits will be pursued."
"We will continue to strive for ensuring good governance and protection of interests of minority shareholders and all stakeholders in Tata Sons from the wilful brute rule of the majority."
A statement from Tata chairman N Chandrasekaran said the judgment "re-affirmed and vindicated" that Tata and its operating companies had acted in the best interest of its shareholders.
"Tata Sons hopes that a finality will be given to the judgement of NCLT, Mumbai by all concerned in the larger interest of companies, the shareholders and the public," he added.
[contf]
[contfnew]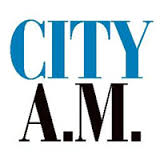 [contfnewc]
[contfnewc]