Donald Trump has criticised the US's allies in Europe for not spending enough on defence just days before he attends a Nato summit in Brussels.
In a number of tweets, Trump said it was "unfair" that the US spent more on Nato than other countries, as he claimed America was paying for "90 per cent of Nato".
"The United States is spending far more on Nato than any other Country," Trump wrote. "This is not fair, nor is it acceptable. While these countries have been increasing their contributions since I took office, they must do much more. Germany is at one per cent, the U.S. is at four per cent, and Nato benefits Europe far more than it does the US.
Read more: Is Trump Putins Trojan horse within Nato?
"By some accounts, the U.S. is paying for 90 per cent of Nato, with many countries nowhere close to their two per cent commitment. On top of this, the European Union has a Trade Surplus of $151m with the US, with big Trade Barriers on US goods. NO!"
Over the course of his week-long European visit, Trump will attend the summit on Wednesday before visiting the UK and then Helsinki for a first summit with Russian President Vladimir Putin.
Sadiq Khan last week gave approval for a giant "Trump Baby" balloon to take flight in London to coincide with the President's visit.
Read more: Angry Trump Baby blimp to fly over parliament during visit
[contf]
[contfnew]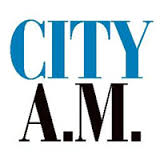 [contfnewc]
[contfnewc]