The British economy did not accelerate in the three months to May compared to the first quarter, according to monthly data released for the first time by the Office for National Statistics (ONS) – although a bounceback during the month of May itself will relieve Bank of England hawks hoping to raise interest rates.
UK GDP grew by 0.2 per cent in the three months to May, the same pace as the first three months of the year.
However, the new monthly GDP estimate – which the government's statisticians caution is a more volatile measure – showed growth of 0.3 per cent during the month, up from 0.2 per cent in April, with the ONS crediting the royal wedding and warmer weather for a boost to retailers in particular.
Read more: Sterling jumps after Carney expresses 'greater confidence' in UK economy
The weak trend is down to an unusually weak March, in which the economy did not expand at all, owing in part to bad weather.
The new GDP figures have taken on an even more important aspect than usual, after weak first-quarter growth held back the Bank of England from raising interest rates at its May meeting. The latest figures are the last GDP figures before the Bank's monetary policy committee (MPC) next meets on 2 August.
Rob Kent-Smith, the ONS's head of national accounts, said: "The first of our new rolling estimates of GDP shows a mixed picture of the UK economy with modest growth driven by the services sector, partly offset by falling construction and industrial output."
Services contributed 0.34 percentage points of growth, while manufacturing and construction fell back by 0.08 and 0.1 percentage points respectively.
Read more: Pubs rake in World Cup cash to boost consumer spending
The signs of a recovery, albeit in volatile data, will be welcomed in Threadneedle Street, where the Bank of England's economists have repeatedly insisted that the first-quarter weakness was temporary, with wage inflation pressures expected to rise.
The figures will give the Bank of England enough cover to raise rates, barring a continuation of the Conservative party's implosion, according to Jeremy Thomson-Cook, chief economist at Worldfirst.
He said: "Unless a general election is called – an outside chance even after yesterdays upheaval – we see the base rate rising by 25 basis points on August 2nd."
The second quarter willl be "slightly better" than the first "although remaining well below where everyone would want it to be 10 years after the global financial crisis". June growth will likely be stronger as well, with signs already emerging of a World Cup spending boost.
Andrew Wishart, a UK economist at Capital Economics, a consultancy, said that growth was "a little weaker than expected" but that a continuation of May's performance in June would point to second-quarter growth of 0.4 per cent, in line with the MPC's forecast.
Read more: Services sector growth boosts Bank of England hike chances
[contf]
[contfnew]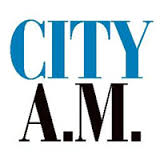 [contfnewc]
[contfnewc]