Stock markets around the world sold off today as China hit back at Donald Trumps White House in the latest round of tariff escalation as economists warned there is little chance of averting a full trade war.
China will take countermeasures against US tariffs, it warned today.
The FTSE 100 fell by one per cent at the time of writing, following the lead of benchmark stock indices in Shanghai, Shenzhen, and Tokyo which all fell steeply.
"The behavior of the US is typical 'trade bullying," said Hua Chunying, a spokesperson for the Chinese foreign affairs ministry, according to state-run news site Xinhua.
Read more: China vows to 'fight back' after US threatens $200bn tariffs on goods
"This is a war between unilateralism and multilateralism, between protectionism and free trade, and between power and rules," Hua said. "China will work with the international community to jointly safeguard the multilateral trading system and rules."
The tit-for-tat levies have dismayed economists, with fears of a serious hit to the world economy if Trump continues on his current course.
Paul Ashworth, chief US economist at Capital Economics, a consultancy, said: "It is hard to see how a full-blown trade war can be avoided at this stage."
"There is no-one left in the administration or in Congress to rein in President Donald Trumps long-held protectionist beliefs and other countries are not shying away from the fight."
Read more: Trade war erupts as China fights back against US tariffs
Xinhua today described the tariff dispute as a "trade war", and reported Hua saying the US is "opening fire" on the world, as well as itself.
US trade representative Robert Lighthizer yesterday revealed a new list of imports worth $200bn which will be hit by a 10 per cent levy, on top of the 25 per cent levy already imposed on goods worth $34bn and other measures on $16bn of imports.
Trump has ridden roughshod over the objections of all but a tiny minority of economists and trade experts in imposing the tariffs. An overwhelming proportion of models predict the tariffs will harm the US and world economies.
The Bank of Englands calculations show that a full trade war could knock 2.5 percentage points off global growth over three years, with the US economy hardest hit.
Harmit Singh, the chief finance officer of iconic jeans manufacturer Levi Strauss, today told CNBC that the brewing trade war could damage US industry long into the future.
"Long term, it could have an impact at how people look at American products and American companies," he said. "And that is something that we do worry about."
Read more: Carney warns of hit to global economy from protectionism
[contf]
[contfnew]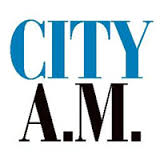 [contfnewc]
[contfnewc]