Just as our home is more than a roof over our head, the place where we work is more than just an office. Historically, the work of civil servants was conducted behind closed doors and civil service careers meant working nine to five at a desk in Whitehall. But as the work of government becomes more transparent and agile, and as we seek to reach our aspiration of becoming the most inclusive employer by 2020, the way we work and manage our buildings and our estate is changing.
Since 2014, we have responded to the changing needs of our citizens and our workforce. We have disposed of over 1,000 surplus properties, raising an impressive £2bn in sales, and have saved an additional £300m per year in running costs through greater efficiencies – freeing up funds to be redirected elsewhere.
During this time, we have also reduced vacant space across the estate by 73 per cent though smarter working. Our vacancy rate now stands at just 1.5 per cent – one fifth of the private sector average. Because of this we have been able to meet our 2020 emissions and paper reduction targets early. Now, only 13 per cent of our waste goes into landfill, and we have reduced our carbon emissions and paper consumption by 33 and 50 per cent respectively.
But there is always more we can do. We want to continue to transform the civil service and we want to be more agile and responsive to the needs of the public. To achieve this ambition we are changing how we work across government – using our estate to turn this vision into reality.
That is why we are publishing today our Five Year Government Estate Strategy, setting out how, in line with the governments modern industrial strategy, we will shape the future of our estate to help us improve the places we work, streamline public services and achieve wider social and economic goals.
The strategy takes the first step towards long-term civil service transformation by delivering the government's manifesto commitment to start moving thousands of jobs out of London and the surrounding area to cities around the UK. By reducing the number of Whitehall office buildings from over 65 to 20 and reducing the overall number of government-owned buildings from 800 to under 200 we will save £3.6bn over the next 20 years. This will include senior posts, so that operational headquarters as well as administrative functions are centred not in London but around the UK. This means we can increase regional diversity, create new opportunities for local growth and importantly, these commitments will enable our workforce to be closer to the communities they serve.
By putting the public at the heart of our work we are also making it easier for citizens to access public services. Through the One Public Estate programme, delivered in partnership with the Local Government Association and in collaboration with councils, health bodies and emergency services, we are already bringing frontline services together under one roof. This programme will be expanded, releasing land for 25,000 homes and creating 44,000 jobs by 2020.
We will also take a more commercial approach to property through our newly launched Government Property Agency – an innovative and first-time approach to centralising management of our office estate. We will look at creating more shared space in government by establishing a network of around 20 multi-agency government hubs across the UK by the end of this parliament. Not only will this raise significant funds for government through continuing to streamline our estate, it will also provide modern, flexible and innovative workspaces for thousands of civil servants.
We will also look to join together public-sector property, land and other data in one place to provide a more sustainable and efficient estate. We will build our capability with market-leading skills and experience, and strengthen links between public and private sector to ensure that we are using the best people and newest methods to get the most out of our property. We will also look to enhance the heart of London by making it more welcoming, more secure and more accessible to those who visit. For example, we will replace the temporary security barriers from within the Westminster core with permanent, discreet security solutions that complement the iconic character of the area.
We have a responsibility not only to deliver value for money but to also continue to push the boundaries and transform how we work in order to deliver a stronger, fairer society for citizens. Achievements over the past four years provide solid foundations for how we can realise our ambition of a public estate for public benefit. By releasing more surplus land to build homes, and delivering public services that are closer and more accessible to the communities which they serve, I am confident we will provide benefits and opportunities that work for everyone.
[contf]
[contfnew]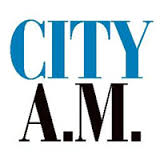 [contfnewc]
[contfnewc]