A former Barclays star trader has been found guilty of rigging the Euribor rate while the jury failed to reach a verdict on three other traders today.
Former Barclays trader Philippe Moryoussef was found guilty of conspiracy to defraud on June 29.
Deutsche Bank trader Achim Kraemer was earlier found not guilty of the same offence.
Read more: Ex-Barclays trader accused of Euribor fraud was 'lowballing' whistleblower
However, the ongoing trial of three other defendants, former Barclays traders Carlo Palombo, Colin Bermingham and Sisse Bohart, meant the earlier verdicts could not be reported for fear of prejudicing the trial.
A jury could not reach a verdict on Palombo, Bermingham and Bohart and was discharged today.
Moryoussef was tried in his absence after refusing to attend court for the trial. In a statement today his lawyer said he would appeal to the European Court of Human Rights.
"At this stage, Philippe Moryoussef reserves his explanations and his defences to the French courts who are fully aware of his judicial situation," the statement said.
The case "violates both international procedural standards and the objective of judicial cooperation in Europe.
"Therefore, Philippe Moryoussef will eventually refer this procedure to the European Court of Human Rights," the statement said.
Kraemer said in a statement: "I have always maintained my innocence of the charge against me and I am very pleased that today's decision has vindicated my position. I'm very grateful to the jury for the dedication and effort that they have put into dealing with my trial.
Finally, and most importantly, I would like to thank my family and all my friends for supporting me throughout this period. They were there for me when I needed them the most and never lost their belief in me, or my innocence. I would now ask for my privacy to be respected to enable me to rebuild my life and resume my career."
The trial kicked off in April at Southwark Crown Court after the Serious Fraud Office (SFO) charged the traders in January 2016.
Former Deutsche Bank star trader Christian Bittar pleaded guilty to the charges on 2 March in advance of the trial.
Read more: The system was flawed, says lawyer for trader accused of Euribor rigging
The SFO opened its investigation into allegations of Euribor rigging in June 2012, when it undertook similar probes in allegations of fixing around the UK's benchmark, Libor.
The SFO originally planned to charge 11 Deutsche Bank, Barclays and Societe Generale traders in the Euribor case. However, five men from Germany and France did not attend a London court hearing to be formally charged in 2016 and they have not been subsequently extradited.
The SFO has seven days before to decide if it wants a re-trial.
[contf]
[contfnew]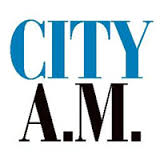 [contfnewc]
[contfnewc]