A global trade war would knock a fifth off the value of the US stock market and drag back global growth by more than a percentage point, according to analysis from UBS.
Economists at the Swiss investment bank said that the US and China would suffer the biggest growth damage, at 2.45 and 2.33 percentage points respectively, with investors around the world nervously awaiting the next move in the trade dispute.
Stock markets around the world would fall steeply if trade disputes escalate, with European stocks down by 25 per cent, and stocks in Asia outside of Japan slumping by 24 per cent.
The US benchmark S&P 500 could lose as much as 20 per cent from current levels as earnings fall, UBS said.
A full-scale trade war between the world's largest economies has become one of the greatest fears looming over the world economy, as US President Donald Trump has pursued increasingly protectionist policy in an effort to reduce the country's trade deficit.
While Trump believes tackling the deficit by imposing tariffs will strengthen the US economy, economists' models are almost unanimous in showing a severe impact on growth.
The UBS analysis matches models from other economists, including the Bank of England and Oxford Economics, a consultancy. The latter's model shows a £265bn annual blow to the economy if disputes escalate, while Bank governor Mark Carney warned it could reduce global growth by 2.5 percentage points over three years.
While China holds one of the largest bilateral surpluses with the US, Trump has also resolved to target European car imports, a major source of export strength for Germany. Economists have warned that the imposition on car tariffs would be a significant attack on previously staunch allies. Tariffs are also expected to have important knock-on effects.
"The largest impact comes from supply chain disruption, non-linearities (job multipliers, confidence effects) and cross-country spillover effects," the UBS analysis said.
[contf]
[contfnew]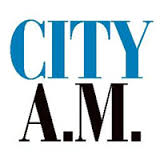 [contfnewc]
[contfnewc]