Accountancy firms have been slapped with a record level of fines in the last year, as the UK's audit watchdog ramps up pressure on the Big Four following a series of failed high-profile audits.
Fines on auditors from the Financial Reporting Council (FRC) soared 23 per cent in the last year, rising from £14.59m in 2016/17 to £17.96m in 2017/18.
The two largest fines of the last 12 months were a severe £6.5 million penalty slapped on KPMG last month over its handling of the audit of BHS and a £5.1 million charge for PwC in August 2017 over its auditing of accountancy firm RSM Tenon.
Read more: Revealed: The top 10 most desirable jobs in the UK right now
Thomson Reuters, who conducted the research, has said the rise in fines "comes as the FRC responds to pressure to crack down on failures at audit firms".
Big Four accountancy firms were unsurprisingly hit the hardest, making up over 90 per cent of the total fines.
Last month the watchdog hit out at KPMG, which audited Carillion before its collapse in January, for the "unacceptable deterioration" in the quality of its work.
Read more: KPMG has been slammed by the accountancy watchdog
Brian Peccarelli, chief operating officer of customer markets at Thomson Reuters, said: "Some commentators had criticised the FRC for levying relatively small penalties that had no deterrent power. But now, the FRC is now starting to issue fines that can really sting audit firms."
Peccarelli added: "Audit firms are making substantial investments in technology such as big data and machine learning to perform more robust audits. Audit firms are able use automation to extract and examine larger amounts of financial data from the business being audited which can then be reviewed for anomalies. This allows audit firms to move away from just testing a small sample of the companys revenue transactions, thus improving the audit process, making it more transparent with greater controls."
[contf]
[contfnew]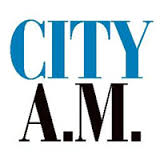 [contfnewc]
[contfnewc]