Almost a quarter of UK advertisers increased their spending on internet marketing in the second quarter of 2018, according to a new survey. This rise has helped overall marketing budgets bounce back from a two-year low set in the first quarter.
The latest Bellwether Report, released today by the Institute of Practitioners in Advertising (IPA), looks at marketing activity in the UK. The report found a net difference of 6.5 per cent more companies raising their budgets instead of cutting them in Q2, up from just 5 per cent in Q1 – the lowest net balance since Q1 2016.
The survey found 22.7 per cent of firms reported higher spending on internet marketing – matching the second quarter of last year, which was the strongest level of ad spending since Q3 2007.
Read more: Brands are building social values into their marketing – with mixed results
Brands are spending more on digital advertising in order to be more agile while protecting their market share and profits, according to Andy Reid, chairman of the IPA.
"Budget holders are rightly concentrating on short-term, flexible ways of segmenting their budget to overcome issues such as Brexit and other market uncertainties. However savvy marketers will also be keeping an eye on longer-term, multi-channel marketing strategies that will really make an impact on a brands health."
Technological developments are also driving the increased spending on internet advertising, as artificial intelligence and big data is making it more efficient and valuable.
"The resurgence in digital ad spend is a sign of the progress weve made in ensuring online ads are delivered to the right people at the right moment and in a brand safe environment, says Kees de Jong, general manager EMEA at ad agency Sizmek.
"The mix of data, media and the right creative – all powered by AI – is helping to lower cost per acquisition and increase the return on spend for brands and media agencies. In a world where there is too much data for any person to compute, this is the most effective way for marketers to deliver meaningful messages and engage with audiences."
Other insights from the report reveal that GDPR regulations are impacting advertising budgets: spending on direct marketing, such as email and telemarketing, was revised lower in Q2.
And while the report found budgets had bounced back, it also highlighted that they were still growing very slowly.
"Despite the pickup in marketing budget growth, the latest pace remains weak and only slightly greater than Q1s two-year low," warned Joe Hayes, economist at IHS Markit and author of the Bellwether Report.
"The latest growth is partly defensive in nature. Margins are being tested by increasing competition, and firms are raising budgets largely to sustain market share and profits."
Read more: Brands bought it home: A post-match analysis of World Cup advertising
[contf]
[contfnew]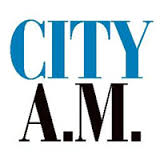 [contfnewc]
[contfnewc]