We are caught in a vicious circle.
The governments new pay gap reporting measures are producing shocking statistics which, in turn, lead government bodies and select committees to call for further intervention into the private sector.
The latest call came yesterday, as the Business, Energy and Industrial Strategy committee recommended that the threshold for businesses needing to report their gender pay gaps be lowered, from 250 employees to 50 employees.
Read more: How to bridge the gender pay gap
More statistics. More intervention. Round and round we go.
The problem is that the reporting measures are extremely crude, and produce bloated statistics completely out of context, giving fuel to those who would call for the government to increase its legislation around pay.
As highlighted in April, when large companies were first forced to reveal their figures, the measurements look at averages across entire organisations, rather than comparing individual employees in similar roles.
Even worse, there is no age breakdown, education breakdown, or even a breakdown of full-time and part-time workers.
In essence, the university graduate in a part-time research role is being compared to the chief executive with 40 years of experience – and were supposed to take that as a credible measure of the gender pay gap.
It is astonishingly negligent that such meaningless calculations were given the green light and forced upon large companies. The new rules need to be rolled back, not pushed onto smaller companies – many of which will not have the capacity or the human resource departments to deal with such a bureaucratic burden.
I am increasingly being asked if I think there is a gender pay gap – as if answering "no" totally discredits a persons argument, and answering "yes" signs one up to all the state prescriptions that are being put forward to tackle it.
The answer is that there isnt a gender pay gap – there are countless gender pay gaps, even in the same firm. You can calculate the figures almost any way you want – accounting or discounting age, experience, gender, role, hours worked, or anything else – to come up with any statistic you want. This is precisely the problem.
If we dont have consistency in what we are trying to measure, all statistics are fair game. I can point to small gaps (or some in favour of women), while someone else points to a 60 per cent pay gap, and we can both cite "evidence" for doing so. And thats even before factoring in life choices like parenting and flexible working.
So the real question is: what is the best way to calculate the gap? I believe the answer, if we want the most accurate reflection of men and womens experiences in the workplace, is to strive for the most like-for-like comparison possible.
This is what most people want to know: are the salaries of men (or women) drastically higher in situations that are comparable to my own?
Its hard to find decisive data on this, but even when you take just a bit more responsibility in reporting pay data, the gap between genders shrinks dramatically.
The Office for National Statistics finds roughly an 18 per cent pay gap between men and women in full- and part-time work. But break that down, and the gap shrinks to 9.1 per cent for full-time and minus 5.1 per cent for part-time – that is, a pay gap in favour of women.
Its amazing how one factor can completely change the picture, and give us a whole new perspective on the gender pay gap. This is what the required reporting measures fail to deliver: an accurate reflection of womens experiences in the workforce.
Its bad enough that EasyJet stewards and Phase Eight store clerks have been so misled on their treatment in the workplace by comparisons of their pay to that of the people who run those businesses. Lets not extend this to women working for smaller companies as well.
Read more: The Girl Power puzzle: What women really, really do (and dont) want
[contf]
[contfnew]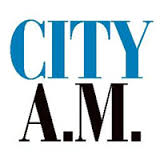 [contfnewc]
[contfnewc]