City veteran Luke Johnson has launched a stinging attack on shared workspace behemoth WeWork, claiming the company's "trendy froth" masks a vulnerable and unsustainable business model.
Johnsons broadside against the American company in the Sunday Times is accompanied by a warning that the sector is showing all the signs of a bubble.
WeWork was only founded eight years ago, but is already one of the largest providers of serviced office spaced in London and New York.
Read more: Prime Opportunities drops out of bidding war for office space provider IWG
In addition, although the company is privately held, and therefore less transparent financially, it already claims a valuation of around $20bn (£15bn) and could soon be worth $30bn.
But Johnson is critical of its accounting techniques for using a metric called "community-adjusted Ebitda" that effectively strips out costs such as marketing and administration ­– resulting in a rosier outlook than a more standard measurement.
He also points out that documents released as part of a bond sale last year show the firm had made $866m in revenues and lost $933m.
Confounding the spurious accounting techniques is the "gobbledegook" used by the company to justify its valuations, Johnson adds, quoting WeWork founder, Adam Neumann, who said: "Our valuation and size today are much more based on our energy and spirituality than . . . on a multiple of revenue."
Johnson even goes so far to lament the fact WeWork is not publicly traded, as this denies him the opportunity to short its shares.
"It is rare to see so many sell signals in a single company," he adds.
Read more: WeWork has snapped up this huge site in the City of London
But punters are so desperate for the Next Big Thing that they will shove money into the most speculative offerings at the most preposterous valuations Johnson said.
Inexperienced members of the public are also unwittingly fuelling the bubble through crowdfunding over-valued companies, a situation that will "end in tears".
Drawing on his own experience in the sector at a company called Metrocube during the dot com era, Johnson states: "Companies such as WeWork offer free beer, say their staff canteens wont serve meat and paint big signs saying Passion on the walls.
Read more: Central London office space under offer hits 18-year record
"Thats simply trendy froth. The basics have not changed and business is still cyclical. There will be a recession, and then small tenants will reduce their property obligations if they can.
"WeWork could well have more property rental commitments than any other company in both New York and London. These long-term obligations will crush it when tenant demand evaporates and there is lots of cheap space available."
[contf]
[contfnew]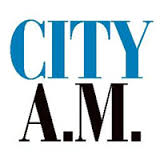 [contfnewc]
[contfnewc]