Theresa May is facing outright rebellion at this years Conservative party conference, as aggrieved party members plot tactics to force her hand on Brexit.
Activists are thought to be plotting protests against both the Prime Minister and Chequers-backing MPs at the conference in early October, just weeks before the crunch European Council to discuss Brexit.
In a further blow to May, City A.M. understands that Tory associations are mulling action including withdrawing long-standing loans to party HQ in response to Mays perceived failure to deliver on the Brexit vote, with many grassroots members at odds with her Chequers plan.
"Its a big stick to beat central office with," said one party source, noting that Tory central office "relies" on loans totalling £4m from associations across the country. The longstanding loan is on immediate recall "so we could demand them back tomorrow morning if we chose," said another.
Gary Heath, chairman of the Wycombe Association, said conversations about withdrawing the cash were already ongoing but said plans were being stymied by the fragmented nature of party membership.
"If you want someones attention, you grab their wallet," he said. "But were not going to act as a one-off."
"I am looking at whether chairmen can be assembled at the party conference. The thing is in such a mess that theres got to be some responsible adults coming out of woodworks somewhere," he added. "We just want someone to listen to us."
John Strafford, former chairman and treasurer for nearby Beaconsfield association, said: "Central office would clearly feel the squeeze from that, its certainly a pressure point.
"There are lots of discussions taking place, and they will increase as we get to the party conference. Come the beginning of September you will begin to see associations putting more pressure on."
Other tactics are also being discussed with members plotting to raise motions of no confidence against Remain-backing MPs, conduct letter-writing campaigns and increase demands for May to be sacked.
Activist Paul Everitt-Clay, who is working on the #StandUp4Brexit campaign launched this week, said he hoped social media could help "build that voice instead of having everyone shouting individually".
He added: "I want people to see sense and get the clean Brexit we were promised back on track."
But one MP, who asked not to be named, told City A.M. that ministers and senior figures within party HQ had been "intimidating" low-ranking ministers who had resigned in the wake of Chequers, and telling them not to listen to their associations on Brexit.
"They are so far removed from the grassroots they dont represent them anymore," she said. "It was bad under Cameron but it has got so much worse under [Mays] watch. There has been a massive breakdown between the grassroots and their MPs."
CCHQ did not respond to requests for a comment.
[contf]
[contfnew]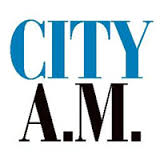 [contfnewc]
[contfnewc]