Russian prime minister Dmitry Medvedev armed himself with fighting talk earlier today, as he warned against any moves by the US to curb the activities of its banks amid fresh sanctions.
Medvedev said Russia would take any action against its banks as "a declaration of economic war" between the two superpowers. If this happens, Russia would be prepared to respond with economic and political retaliatory measures, "or if needed, by other means".
As a result, the rouble has sunk to its lowest level since June 2016. It briefly hit 67.37 against the dollar this morning, after losing around 6 per cent of its value since the start of the week.
It has since regained somewhat after central bank data released today showed it had bought 8.4bn roubles (£98.3m) worth of foreign currency on Wednesday, and labelled the week's drop as a "natural reaction" to sanctions.
Read more: Russia plans retaliation against 'unacceptable' sanctions as rouble tumbles
The country's president Vladimir Putin also moved to discuss Russia's response to what officials called "possible new unfriendly steps by Washington" in a Security Council meeting today.
The US state department on Wednesday unleashed a new round of sanctions against Russia that pushed its currency to a two-year low, and sparked a wider sell-off over fears of a trend emerging in US-Russia relations.
Economists have said they expect the Russian economy to grow 1.8 per cent this year. But if the proposed sanctions are implemented in full, this could drop to almost zero in future.
Read more: Russia accuses US of 'trampling' on international law over Iran sanctions
Meanwhile shares in Russian coal and steel mining company Evraz, which is headquartered in London, have dropped more than 10 per cent.
A proposal from a Kremlin economic aide listed Evraz among other metal and mining firms as targets to raise more revenue for the state. This, coupled with today's sanctions and currency woes, have weighed heavily on the firm.
Diamond miner Alrosa's share price fell four per cent as the news broke, but has since recovered to -1.29 per cent.
[contf]
[contfnew]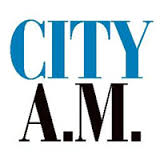 [contfnewc]
[contfnewc]