Jeremy Corbyn is facing renewed pressure to adopt the International Holocaust Remembrance Association (IHRA) definition of anti-Semitism after a third union waded into the row engulfing the party.
Paddy Lillis, general secretary of the Usdaw shopkeepers' union, said Labour should "immediately" adopt the IRHA's definition of anti-Semitism, echoing demands from the GMB union and the UK's second largest union, Unison.
Labour has developed its own definition of anti-Semitism, but critics have said it does not go as far as the IRHA in missing out a number of examples. Labour's code of conduct does not brand the claim that ​Israel's existence as a state is a racist endeavour as anti-Semitic, or that comparing contemporary Israeli policies to those of the Nazis is anti-Semitic.
In a statement on the Usdaw website, Lillis wrote: "Jeremy Corbyn has clearly stated that there is a problem with anti-Semitism in the Labour party and he is right in his determination to tackle it. If we are to do that it is essential that the Party regains the trust of Jewish communities. As a first step we should immediately amend the code of conduct to adopt the full International Holocaust Remembrance Alliance definition of anti-Semitism, including the examples.
Read more: Ex-London mayor Ken Livingstone resigns from Labour amid anti-Semitism row
"There is absolutely no place for anti-Semitism in the Labour party. We need to show just as much strength in opposing anti-Semitism as we do in opposing all racism and other forms of hate."
A Labour Party Spokesperson, said: "In recognition of the serious concerns expressed about the code of conduct, the NEC [national executive committee] decided to re-open the development of the code, in consultation with Jewish community organisations and groups, in order to better reflect their concerns."
On Friday the general secretary of the UK 's second largest union Unison wrote in the New Statesman to call on Labour to adopt the IRHA definition in full.
Dave Prentis said: "The truth is, this should never have become such a divisive issue, an unnecessary schism in a party that on so many issues is genuinely united.
"Right now, adopting the full IHRA definition of anti-Semitism including all the examples, removing those guilty of racism from our party and putting the issue of Labour and anti-Semitism to bed as quickly as possible is critical to doing so."
Read more: Corbyn walks out of anti-Semitic debate as Labour MPs recall abuse
[contf]
[contfnew]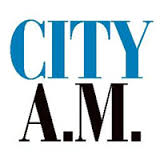 [contfnewc]
[contfnewc]