British banks face a possible ratings downgrade if the UK leaves the EU without a deal in March 2019, according to an influential agency.
S&P Global said UK lenders are set for a "stable" performance in the coming years but could be knocked off course by a "disruptive Brexit", according to a report published today.
The current ratings for British banks are "unlikely to be consistent with a disruptive Brexit accompanied by a severe economic shock", the report said, warning that the agency could "lower outlooks and/or ratings if we thought a materially adverse scenario were becoming increasingly certain".
Read more: Nomura writes to clients on Frankfurt move in 'no deal' Brexit preparation
Ratings agencies wield considerable power within the City, with some pension funds and investors limited to holding only those investments above a certain grade.
Richard Barnes, the primary credit analyst covering the British banking sector at S&P Global, said the possible ratings downgrades would reflect the "impact on the real economy" of a "no deal" Brexit.
The S&P analysis suggests ratings actions will be limited if the government agrees a transitional trade arrangement carrying through to the end of 2020 at least, but a worsening outlook on the prospects for a disruptive departure is hanging over the banking sector.
Read more: Brexit: City vents at EU's failure to reciprocate on no deal regime
In their base case scenario, the analysts say that "moderate GDP growth and low unemployment" are likely to continue in the coming years, maintaining the low level of loan impairments currently reported by banks.
However, a "no deal" Brexit represents a "clear downside risk" to the British economic outlook, with the possibility of ratings action reflecting more difficult funding conditions. Such a move would lower the ratings for domestically focused banks by one notch.
S&P has upgraded multiple big British banks this year, including debt-issuing subsidiaries of Lloyds Banking Group, Royal Bank of Scotland and the UK arm of AIB Group.
Read more: Threat of 'no deal' Brexit weighs on British businesses
[contf]
[contfnew]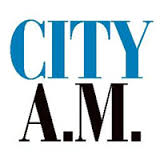 [contfnewc]
[contfnewc]