London workers will enjoy a 2.4 per cent increase in their salaries this year, making the capital one of the best cities in the UK for pay rises.
The welcome boost to pay packets will take the average salary in the capital to £38,600, according to a new report from online job site CV Library.
"Throughout 2018 there was a great deal of competition for businesses to attract and secure the most talented professionals, hence why London has seen a jump in pay," said Lee Biggins, CV Library founder and chief executive.
"As such, if youre looking to secure a pay rise in the year ahead, theres plenty of opportunity for you to do so in this influential city."
In addition, job vacancies are set to jump by 12.7 per cent this year as employers look to strengthen their workforces.
Across the UK, workers in the legal profession will see the highest pay rise, with salaries soaring 7.6 per cent. The marketing and hospitality sectors secured second place with a rise of 7.1 per cent.
Anyone planning to ask their boss for a pay rise should prepare thoroughly beforehand, taking examples of their work to show why they deserve more money, said Biggins.
"That said, if you are unable to approach your existing employer or you know they dont have a big enough budget to pay you more, it might be time to make your next career move," he added.
But the rising pay will not be enough to reassure commuters in the capital, as rail fares soared 3.1 per cent this week despite timetabling chaos across the country in 2018.
[contf]
[contfnew]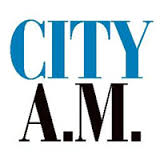 [contfnewc]
[contfnewc]