This segment of Russian TV does an in depth exploration into Russias agricultural industries including their specialty in organic food.
While the Western World continues to cozy up to Monsanto and similar corporations producing GMO crops, Russia is ramping up the production of its own organic GMO free produce and is set to become the world's biggest exporter of non-GMO food.
These exports are purchased from countries all over the world including Japan, Israel, and Europe. This years exports are set to exceed a record breaking $23 Billion worth of produce.
"There are two options: you can either remove excess moisture or add stabilizers. We remove excess moisture and never use the other method. Our enterprise specializes in organic food, we don't use any artificial additives."
Mr. Klepker showed us the quark maker. It plays an important role in the production of high-quality quark, which contains no preservatives.
VLADIMIR KLEPKER, HEAD OF THE QUARK DEPARTMENT: "Quark, butter, sugar, and vanillin are all that's in there. We glaze these curd snacks with chocolate." Once packed in a wrapper signed in Hebrew, the snacks are exported to Israel.
VLADIMIR ANISIMOV, DAIRY PLANT GENERAL DIRECTOR: "There's a large Russian-speaking community in Israel. Over one million former Soviet citizens live there. They still remember the flavors of the Soviet Union and want to have access to foods they used to have back then, foods manufactured to GOST standards without using any food additives. You won't find anything like this in Israel."
A third of the ice-cream selection produced by the dairy plant in Stavropol is also available in Israel. This chocolate and peanut-glazed ice-cream bar is particularly popular abroad. The conveyor belt makes 110 of them per minute. Everyone remembers such ice-cream cones, too. Forty tons of goods have been exported this year alone. In the domestic market, there's also a high demand for products manufactured by both using traditional methods and following kashrut laws.
KONSTANTIN SOLOMONOV, DIRECTOR OF BUSINESS DEVELOPMENT: "We invite rabbis to the plant so they can watch the entire process, from the production of the milk to the manufacture of the end product."
The plant will begin exporting kosher curd snacks and ice cream to Israel after New Year's. Right now, the enterprise is getting ready to sign a new contract. This delegation plans to arrange deliveries from Stavropol to the United Arab Emirates in November. This chocolate-glazed curd snack weighs 1.8 ounces and is made of about 1.5 glasses of milk. The milk is produced here at this large dairy complex, home to 3,500 cows. The farm produces 35 to 40 tons of milk per day. This dairy mega-farm, the largest one in Stavropol Krai, is set on 100 acres of land. This farm was the first in the country's south to employ milking robots. There are four of them here today.
ANDREI MAKHNO, GENERAL DIRECTOR OF A FARM: "The robots milk some of the animals; the ones that produce the most milk. It allows us to increase the cow's lifetime, improve the quality of milk, and eliminate the human component."
Automated production and strict quality control allow the farm to get more international clients. Russia is raising its exports of farm products.
OKSANA LUT, DEPUTY AGRICULTURE MINISTER OF RUSSIA: "So far, Russia has exported about $19 billion worth of farm products this year. Given this figure, we expect agricultural exports to exceed $23 billion by the end of the year, which will be a new record."
Today, grains remain the leading category of farm product exports. Since the beginning of the year, over $8 billion worth of grains have been sold abroad. Fish and seafood exports have exceeded $3 billion. The exports of fats and oils are nearly $2.5 billion, which makes Russia the world's seventh largest exporter in this category.
DMITRY RYLKO, GENERAL DIRECTOR, INSTITUTE FOR AGRICULTURAL MARKET STUDIES: "Russia is the world's second largest exporter of sunflower oil and a large exporter of colza oil and soybean oil. In addition to vegetable oils, Russia is one of the largest exporters of meal, including sunflower meal and canola meal. Those products also have high added value."
The export pattern is changing. Russia exports not only raw materials but also processed goods. In addition to grains, flour, pasta, and groats are successfully penetrating foreign markets. This year, over $165 million worth of goods have been sold. This machine determines the properties of the grain and what type of end product it will be. The device shows moisture, protein, and gluten levels.
NADEZHDA KILUNOVA, DIRECTOR OF QUALITY CONTROL: "During the initial inspection, we decide whether we want the material, whether we should turn it down or accept it if it's a great product."
The properties of the grain determine how competitive the end product will be. This enterprise is one of the world's five largest pasta manufacturers. It controls nearly a quarter of the Russian market.
ALEKSANDR GLAZYRIN, TECHNICIAN: "Here you can see how noodles are made. The noodles need to be hung up in order to fully dry. They will be cut right before the packaging phase. Noodles of this length must be dried for at least five and a half hours."
This pasta plant in Chelyabinsk is the largest in Eastern Europe. It operates 24/7. The plant manufactures up to four tons of pasta per day. Here, a temperature of 95°F is maintained. The operation of the hot section is fully automated. A technician controls operations with a remote control. The finished products are then shipped all over Russia, the CIS, and other countries such as Germany. In order to compete with major global pasta manufacturers, in addition to traditional recipes, this Russian enterprise decided to produce pasta that has extraordinary qualities.
NADEZHDA KILUNOVA: "There's a type of dietary fiber called beta-glucan. A daily intake of 3 grams of beta-glucan reduces the risk of cardiovascular diseases. We're currently developing a new product which will be launched in production in the near future. I'm talking about beta-glucan pasta."
The pasta plant is not the only one conducting experiments. The flour mill is buzzing with activity as well. Most of its products get shipped to China. Flour is one of the top three Russian products that are popular in China.
ANTON BELOUSOV, MANAGER: "This package was designed for our customers in the Middle East, an important flour market. There's a demand for our flour there. We produce high-quality flour. Here it says what the flour can be used for and that it doesn't contain any additives."
Several dozen types of products manufactured here can be found on the shelves of Japanese stores. There's a particularly high demand for Russian buckwheat there, however, not in its traditional form.
ANTON BELOUSOV: "We have high hopes for our buckwheat groat in Japan. They know what buckwheat is, although they're used to seeing it in the form of noodles. We just need to show to the Japanese people that buckwheat can be its own dish."
Experiments, especially when it comes to foreign markets, require investments and sometimes loans.
IRINA ZHACHKINA, FIRST DEPUTY CHAIRMAN OF THE BOARD AT ROSSELKHOZBANK: "Every eighth company exporting farm products is a customer of Rosselkhozbank. We have set an ambitious goal: In six years, we'd like to see a third of such companies as our clients."
In the last nine months, Rosselkhozbank, a bank that specializes in agricultural financing, has given out a total of almost 81 billion rubles in loans. The majority of the funds went towards the food and food processing industry.
IRINA ZHACHKINA: "We like to think of ourselves as a free auditor and consultant for a farm owner. We don't simply review our customers' projects and ideas. As we have quite a lot of experience in the field, we help our clients create their business models."
Forty tons of honey are delivered to this honey-processing plant from all parts of Russia on a daily basis. Each batch is unique.
ALEKSEI DOLGOV, SENIOR TECHNICIAN: "It's different every year. A lot depends on which region the honey came from, what the weather was like when the bees were making the honey, and which flowers were blooming."
They don't simply fill jars with honey but also process it while adding berries, dried fruit, and peanuts. The honey cream offers fillings to suit any taste.
ALEKSEI DOLGOV: "The honey constantly crystallizes. We simply break the honey crystals. As a result, we get butter-like or paste-like honey."
Two years ago, this honey-processing plant began to export its products. In 2017, 5% of the products were sent abroad. This figure is expected to reach 8% by the end of this year and 30% next year. Such growth should be achieved by expanding the selection of products.
EMILIA AGEEVA, MANAGER AT A HONEY-PROCESSING PLANT: "Normally, honey can induce allergies due to the large amounts of pollen in it. When creating honey products such as honey smoothies and honey creams, we try to reduce the risk of an allergic reaction."
Today, these products can be found on store shelves in the United States, Canada, Asia, and the countries of the Persian Gulf. In Canada, they drink tea with honey. In Japan, honey is used in cosmetic products. Chinese people make honey water. Such traditions impose certain requirements on the manufacturer.
EMILIA AGEEVA: "In the United States and Canada, the primary focus is on the physical and chemical properties of the product. For example, the color of honey is very important to them. We have a customer who always says, 'I need only honey that has a light shade of brown,' which points to the use of mixed herbs. People there don't accept lighter kinds of honey; they consider it to be syrup."
In order to meet the requirements of its foreign partners, the enterprise has opened a lab.
EMILIA AGEEVA: ""We perform enzyme-linked immunosorbent assays of honey and employ biochips. This allows us to test honey for signs of pharmaceuticals, metabolites, nitrofurans, or antibiotics."
Russian sweets such as honey, chocolate, and candy, have already built a reputation in foreign markets. Today, the country is trying to secure a new niche.
VANDA BOTNAR, SENIOR WINEMAKER: "Wine-making means working with a living creature."
High-quality grapes grown on Russian land give the drink a unique taste, which has left a good impression abroad.
VANDA BOTNAR, SENIOR WINEMAKER: "In my opinion, what makes us different is our climate and our location. We're located between two seas; the Sea of Azov and the Black Sea. The Taman Peninsula has a large number of bodies of water. Our soil provides for the unique taste and distinctive characteristics of our wine. I can also tell you that there's minerality in white, rose, and even red wines that we produce."
Nearly half of all Russian wine is produced in Krasnodar Krai. Over the last three years, we've seen a rapid growth of 40% in the production rates.
EDUARD DOLGIN, DIRECTOR OF BUSINESS DEVELOPMENT OF A WINERY: "It's a new, developing industry. Naturally, its share isn't very high yet, but it's growing. For example, last year, we produced about 100,000 gallons of wine. This year, we plan to make at least as much."
Seeing this dynamic, winemakers began to export their products.
EDUARD DOLGIN: "I think by September, we exported about 65,000 to 70,000 gallons of wine."
The company sent the first batch to China in 2015. Today, it has a lot more international customers. Russian wine has a good reputation in Hong Kong, Spain, Brazil, Japan, and Germany. This year, Krasnodar Krai plans to increase its wine exports by 18%. The Ministry of Agriculture has promised to double financial aid to winemakers and other farmers next year.
OKSANA LUT: "Next year, we'll begin to implement a national plan called International Cooperation and Export. We plan to create a network of agricultural attaches in a large number of countries. We're also going to promote and market our products as well as develop regional brands and possibly a consolidated Russian brand. Finally, we're working on removing trade barriers."
The government plans to earmark over 406 billion rubles ($6,150 billion) to promote agricultural exports over the next six years. It will allow Russia to export $45 billion worth of goods and let consumers all over the world try out our products.
[contf]
[contfnew]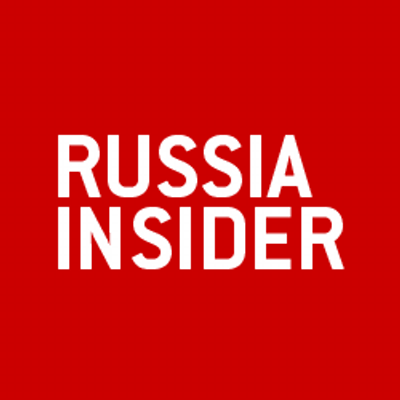 [contfnewc]
[contfnewc]