Nearly 90 lorries took part in a no-deal Brexit test run this morning to help the government prepare for potential Dover traffic jams after the UK leaves the EU in March.
The first wave of 89 lorries set off on the 20-mile journey between the disused Manston Airport and the Port of Dover at 8am, before a second convoy was due to travel at 11am.
Known as Operation Brock, the trial runs were organised by the Department for Transport alongside the Road Haulage Association and the Freight Transport Association.
The tests are expected to cause some disruption as they coincide with the day many return to work and school following the Christmas holidays.
It comes as the government today confirmed that parliament will hold its postponed vote on Prime Minister Theresa May's Brexit deal on 15 January, after the original 11 December vote was delayed by the Prime Minister as it became clear that MPs would not pass it.
If the deal is rejected, Britain faces leaving the EU on 29 March without a deal, which could lead to severe congestion at Channel ports.
Disruption at Channel ports has been a major point of concern in Brexit negotiations, as lengthy customs checks would have to be reintroduced if Britain leaves the EU without an agreement.
Supports of Brexit claim, however, that while there will be short-term disruption, the UK will benefit in the long term.
Writing in the Telegraph, Boris Johnson said voters should not be scared into backing a poor deal.
"There has been for far too long a confected hysteria about no deal, and a determination to make it taboo. That deliberate hysteria has prevented sensible preparations from being made," the former foreign secretary said.
"The good news is that the work seems to be at last under way, and it should now be stepped up with enthusiasm – remembering that any problems can be lubricated by a £39bn saving."
[contf]
[contfnew]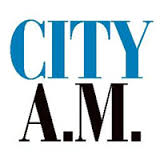 [contfnewc]
[contfnewc]